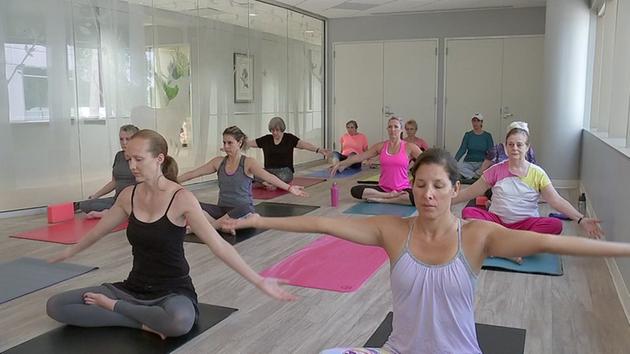 Health
Local Places to Relax, Recharge, and Renew
By |
If your New Year's resolution is to take better care of both your mind and body, The Woodlands area is a great place to get started. There are so many different types of self care available to fit a variety of goals. Begin your wellness journey today by trying out one (or many) of the choices available right here.
BioPlenish administers intravenous (IV) therapy to feed vitamins, minerals, and amino acids directly into the bloodstream to correct intracellular nutrient deficiencies. According to BioPlenish, patients can get up to 10 times the amount of nutrients in one IV treatment as they could get from taking the same amounts orally. IV therapies can improve overall well-being and help decrease many symptoms associated with a variety of ailments.
Blissful Waters Float Center is a family owned small business that offers sensory isolation to allow clients to relax and meditate. The float tanks contain water filled with 800-1,000 pounds of epsom salt allowing you to float effortlessly. There is no sound, no light, and no gravity. Blissful Waters Float Center also offers zero-gravity massage chairs, private shower rooms, and a lounge for relaxing after your float session.
Body & Brain Conroe hosts unique classes such as Holistic Yoga and Tai Chi with an emphasis on mindfulness and meditation. The center also offers private energy healing sessions. Body & Brain has its roots in Korea and focuses on opening energy channels to promote overall body and mind health and healing.
Canopy Cancer Survivorship Center offers free wellness classes including Art Therapy, Knitting, Creative Writing, Tai Chi, Gentle Yoga, and Yoga Nidra. Canopy enhances the quality of life for individuals affected by cancer and for those who support them during their journeys. At Canopy, there are a wide variety of programs and services addressing the emotional and physical needs of those touched by cancer, in addition to these classes.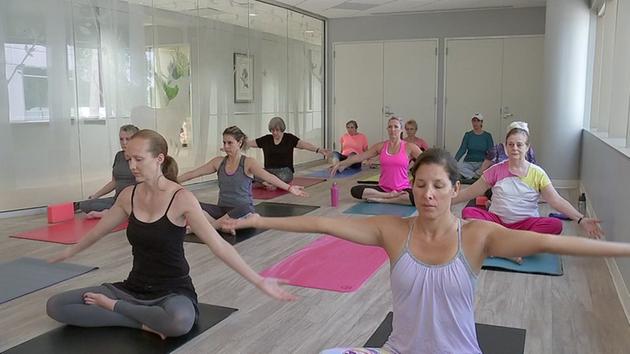 Frost Cryo is a cryotherapy center in located in Shenandoah. Cryotherapy is whole body submersion to subzero temperatures. A cryotherapy session allows oxygenated and nutrient rich blood to circulate through your body, stimulating many beneficial physical processes. The below-freezing temperatures improve the general condition of your skin by triggering natural collagen production. Your body also releases "feel good" endorphins during and after the session, which are known to reduce feelings of stress, improve sleep, and aid in the treatment of depression.
View this post on Instagram
La Torretta Spa offers a variety of rejuvenating services in its relaxing atmosphere on the shores of Lake Conroe including skin care, body wraps, massage, salon services, and reflexology. The spa's professionals guide you through holistic therapies and global rituals that combine organic botanicals and calming techniques for rejuvenation and renewal.
Seychelle's Med & Laser Spa is a full-service medical spa in a comfortable, relaxed setting featuring advanced skincare and anti-aging techniques. Seychelles offers injections, fillers, facials, laser hair removal, photo facials, microneedling, and more to keep you looking and feeling your best.
Advertisement
Spa at The Waterway is an 8,000 square foot full-service salon and spa with a nail salon, hair salon, sauna, lounge area, and 11 private treatment rooms. The Spa at the Waterway offers a complete menu of treatments and services to restore the body and mind, including long-term needs for skin problems and muscle soreness, in the beautiful setting of the Waterway Marriott Hotel & Convention Center.
VillaSport Spa offers face and body peels, waxing, tanning, skin care treatments, and nail services in its full-service nail salon. Massage options include prenatal, stone therapy, and Swedish-style. The spa hosts several specially themed treatment days, such as Massage Express Day, Manicure with Mommy Day, Mani & Pedi Day, Facial Express Day, and Ladies Night.
The Woodlands Resort Spa is a traditional spa set in calm surroundings featuring nature-inspired services. The menu of services includes body treatments, relaxing to results-oriented facials, and pampering services for the hands and feet. The spa offers separate facilities for men and women with private treatment rooms, changing areas, saunas, eucalyptus steam rooms and whirlpool hot tubs.