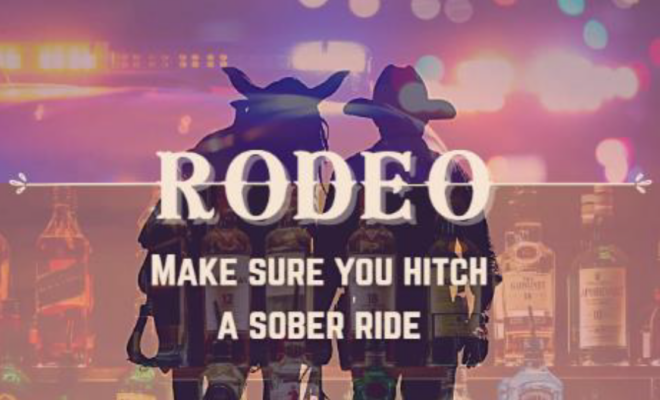 News
Plan a Sober Ride for Houston Livestock Show and Rodeo
By |
On February 28, 2023, The Houston Livestock Show and Rodeo kicks off with Conroe native Parker McCollum and continues through March 19, 2023, at NRG Stadium in Houston, Texas.
These events attract millions of people annually, including many from Montgomery County. And with millions of people attending, countless alcoholic drinks will be consumed during the three-week event.
As Montgomery County citizens prepare to attend livestock shows, barbecue cook-offs, tailgating, and concerts, we urge them to also make preparations for returning from the event safely. While it is each individual's responsibility to know when they should not drive, we also encourage our fellow citizens to look out for one another. After all, the Rodeo is meant to be a place to have fun, not end up in a jail cell or hospital. To that end, we encourage rideshare apps like Uber and Lyft to make getting home safer and far more affordable than a DWI or car crash.
Citizens should know that Montgomery County law enforcement will be out looking for impaired drivers, including those coming back into our county from the Rodeo. They should also know that to protect people in Montgomery County, the District Attorney's Office will assist law enforcement in obtaining blood warrants for suspected impaired drivers who decline to cooperate with law enforcement investigations.
Vehicular Crimes Chief Brittany Hansford stated, "In 2022, there were 145 arrests for DWI offenses during the Rodeo, 82 of which were of first-time offenders. Many of these offenders were coming from the Rodeo, and these are numbers we want to see decrease, not increase. The safety and security of all our citizens is of paramount importance to us, so please, don't drink and drive. And if you do, don't be surprised to find yourself arrested and prosecuted for your actions."
Source: Michael R. Holley, First Assistant District Attorney, Montgomery County District Attorney's Office