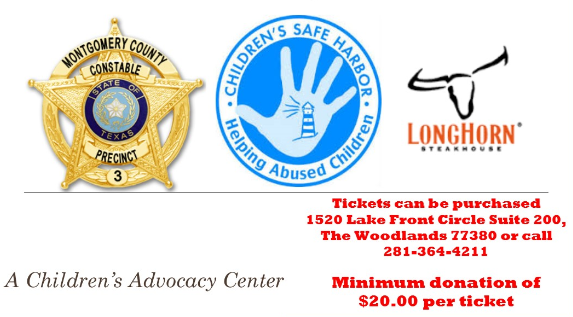 News
Precinct 3 Constable's Breakfast for Children's Safe Harbor
By |
On December 7th , Montgomery County Precinct 3 Constable Ryan Gable is teaming up for the 5th year in a row with the folks from Longhorn Steakhouse in The Woodlands to sponsor a fundraising breakfast for Montgomery County's Children's Safe Harbor. This event has raised thousands of dollars over the previous 4 years that the event has been held.
Children's Safe Harbor is a Children Advocacy Center. They handle the investigation and treatment assistance for the children who are victims of both sexual and physical abuse in Montgomery, Walker and San Jacinto Counties. Each year Children's Safe Harbor receives over 3000 reports of children whom have been harmed by sexual and/or physical abuse. All proceeds from this breakfast will go to Children's Safe Harbor which is a 501c3 charity. "We cannot thank Billy Banks and the great folks at Longhorn Steakhouse enough for helping us out with this fundraiser every year" Victoria Constance, Children's Safe Harbor Director.
Constable Ryan Gable believes that partnerships with organizations such as Children's Safe Harbor is one of the most important aspects of being an elected official.
"My job as the elected Constable in Precinct 3 is not only to enforce laws and arrest criminals. It is also my duty to help out as many of the citizens in this county as possible. I can't think of a more deserving group than the kids at Safe Harbor," shared Constable Ryan Gable.
Also this year people attending may bring in new, unused items from the Christmas Wish list that has been put together for the kids that are being helped by Children's Safe Harbor.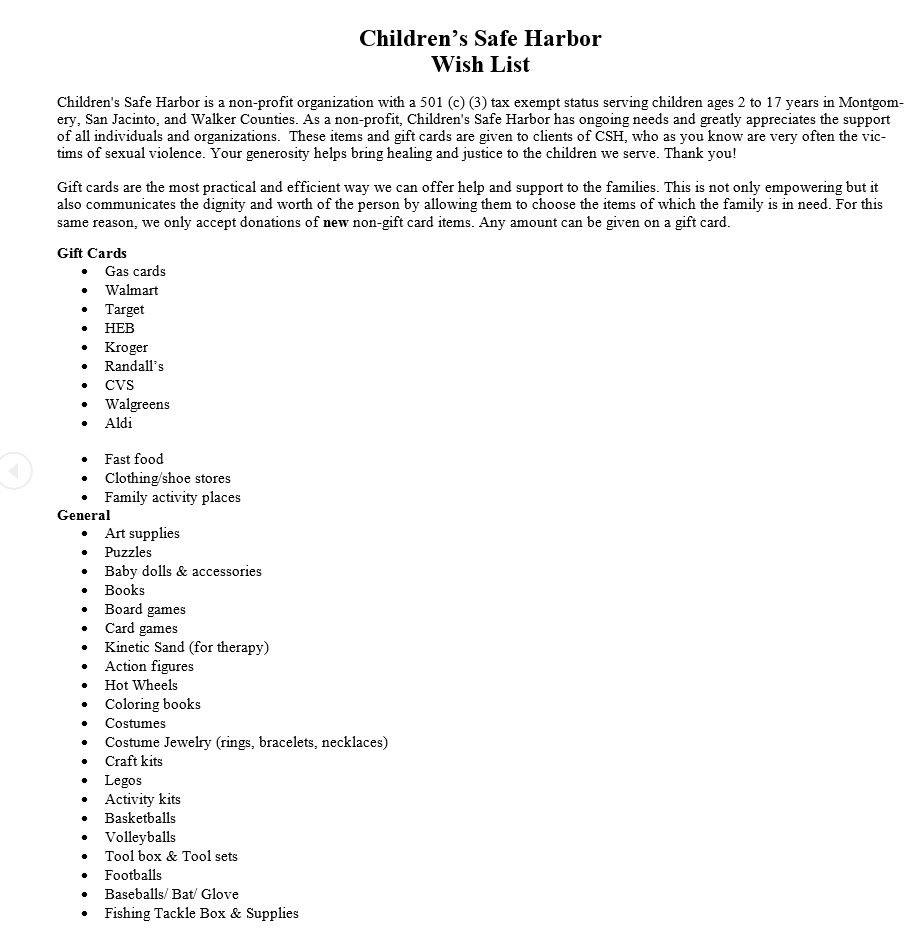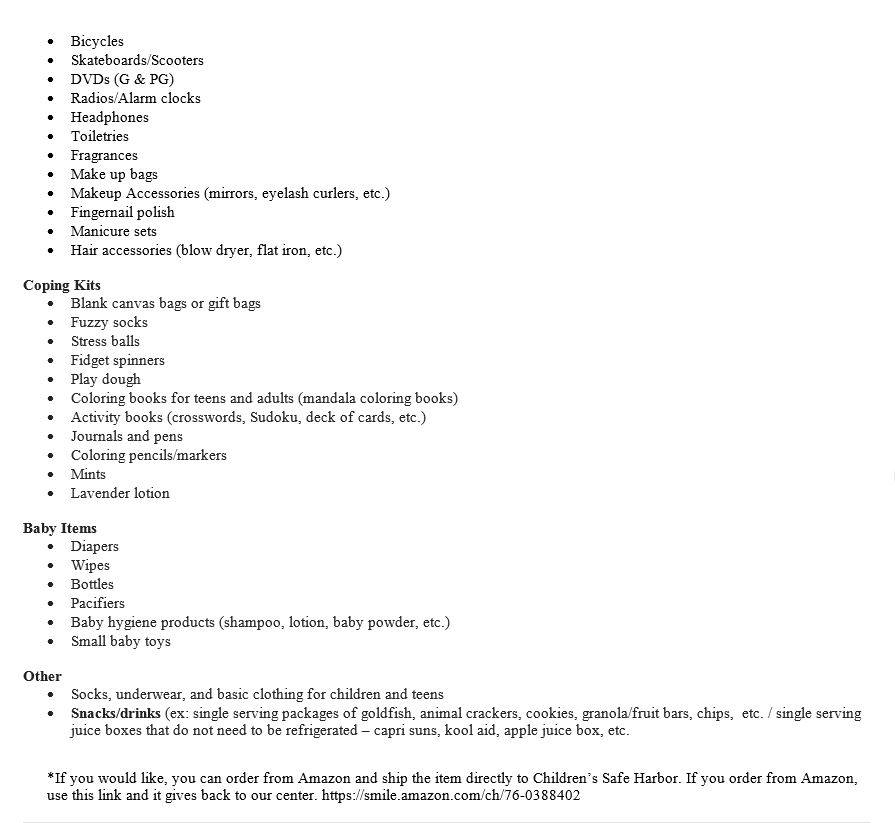 Tickets are still available at the Constable's Office located at 1520 Lake Front Circle Suite 200, in The Woodlands. You may also purchase tickets at the door the morning of the breakfast. The event will be held on December 7, 2018 at Longhorn Steakhouse, 26805 I-45, The Woodlands TX 77380. Breakfast will be served from 7:30 am to 9:30 am. Cash, checks and credit cards are welcome. A minimum donation of $20.00 is requested.