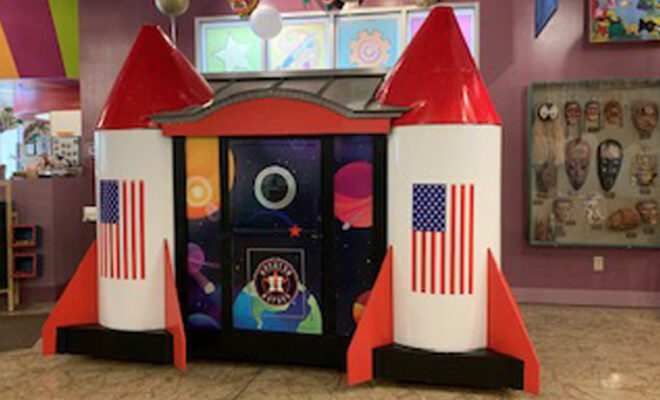 Events
Project Playhouse debuts at The Woodlands Children's Museum
By |
THE WOODLANDS, TX – HomeAid Houston's Project Playhouse launched earlier this year in partnership with First America Homes, the building division of the Signorelli Company. First America constructed "Mission Control" that is raising funds through ticket sales, to ensure HomeAid will continue their mission "to build new lives for homeless families and individuals through housing and community outreach."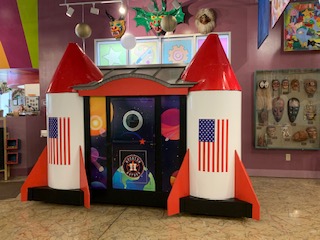 Historically these elaborate playhouses have been on display in late summer during Astros home stands at Minute Maid Park. Due to COVID 19 restrictions, the playhouse explored alternative locations. HomeAid is excited to announce that Mission Control has landed at its new home from September 30 to October 16 at The Woodlands Children's Museum.
HomeAid, a 501c3 charity of the Greater Houston Builders Association, has partnered with the Astros and the Astros Charitable Foundation for the last 14 years to raise valuable funds through ticket sales of their annual fundraiser Project Playhouse.
"The opportunity to host Project Playhouse at the museum is a great fit for our mission to educate, empower, and excite children and families through play," stated Angela Colton, Executive Director of The Woodlands Children's Museum. "Play is such an important part of a child's growth and development, and we are honored to be able to join HomeAid Houston in their support of play and for families in need."
Mission Control features spaceship designed amenities and décor including an operable Dutch-style spaceship door, a detachable slide, a flat screen TV, gaming system and gaming chairs to make manning Mission Control comfortable, and space-themed furniture. The playhouse is also air conditioned and includes electricity. It has also been constructed to fit within the Greater Houston community standard deed restrictions.
"HomeAid and First America Homes are grateful and proud to be part of The Woodlands Children's Museum experience," said Carole Brady, executive director of HomeAid. "The team at the museum has been incredibly supportive and also shares our vision to raise awareness about homelessness. We thank them, the First America crew and all of the generous sponsors who have stepped up during an unprecedented time to ensure Mission Control raises funds that will build hope in our community."
The museum is open Wednesday, Thursday and Friday from 10:00 am to 5:00 pm, and on Saturdays from 10:00 a.m. to noon. Touchless playhouse ticket sales will be available with a QR code. The drawing for the winner will be October 16.
The Woodlands Children's Museum has served area families for almost 20 years through special events, workshops, hands-on exhibits, and weekly activities that offer children opportunities for learning through play. The museum primarily serves families with children age 8 and under and welcomes over 120,000 guests each year.
Guests to the museum are encouraged to pre-purchase tickets at woodlandschildrensmuseum.org/event-tickets and walk-in visitors are welcome if space allows. Timed sessions are available to limit capacity and to allow staff to sanitize in between visits. The Woodlands Children's Museum is located at the Panther Creek Village Center at 4775 West Panther Creek Drive, Suite 280, The Woodlands, Texas 77381.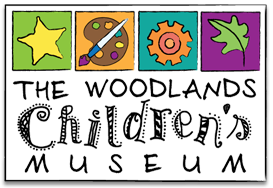 The Woodlands Children's Museum, a 501(c)3 nonprofit organization, was founded out of a desire to meet the community's proven need for a positive environment where children and their families can learn, play and make special memories throughout the year. At the museum, fun and learning go hand in hand, whether children are creating art, singing along to a musical performance or conducting a science experiment.
The museum also has made it a priority to bring children multi-ethnic and multicultural experiences that celebrate cultural and global differences and strengthen common bonds. Programs frequently are delivered in partnership with other nonprofit organizations, always with the goal of making a positive difference in the life of a child. For more information, visit woodlandschildrensmuseum.org.