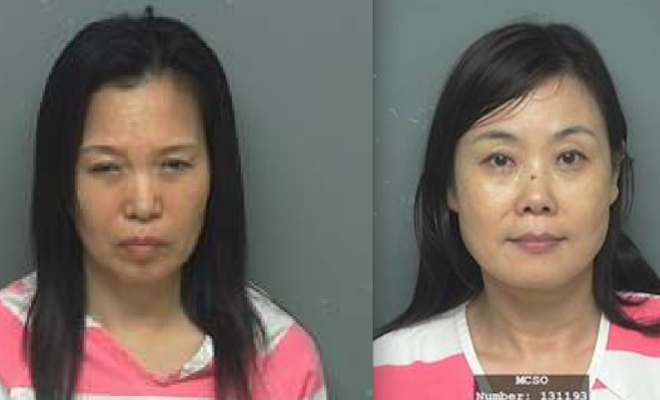 News
Prostitution Arrests at Spas near The Woodlands
By |
During a recent agency wide task force known as South Montgomery County Clean Up, undercover units with the Montgomery County Precinct 3 Constable's Office, made arrests at two separate locations in The Woodlands area for prostitution. Employees at the Oriental Massage Spa located at 560 Sawdust Road and at the Fuji Massage Spa located at 990 Rayford Road were taken into custody for prostitution after an investigation by Precinct 3 deputies.
While both charges carry the penalty of a misdemeanor often times massage parlors such as theses are associated with human trafficking which has become a global issue, the Houston area is a major hub for such activity.
An on going investigation is being conducted to determine if the suspects that were arrested in the course of this operation were in fact tied to human trafficking. However early indicators do not show that they are.
"I receive complaints from citizens about these type of businesses operating under the guise of a legitimate massage spa. However in these instances it was clear that these two businesses were merely fronts for illicit criminal activity. The operation of such types of enterprises will not be tolerated in my precinct" stated Constable Ryan Gable.
Source: Chief Matthew Rodrigue, Montgomery County Precinct 3 Constable's Office