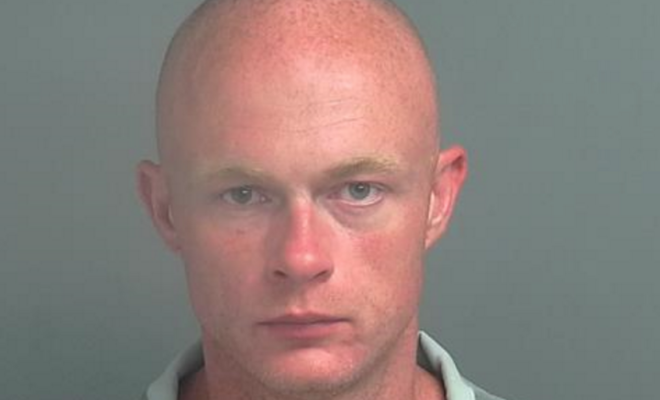 News
Man Receives 15 Year Sentence for Retaliation Against Conroe Officer
By |
On July 12, 2017 a Montgomery County jury found defendant Jeremy Miller, 34, guilty of the 3rd degree felony offense Retaliation Against a Public Servant, at the conclusion of a two-day trial in the 359th District Court, with Judge Kathleen Hamilton presiding. On Wednesday, Judge Hamilton sentenced Miller to 15 years in prison after hearing evidence of his lengthy criminal history and additional aggravating conduct.
The jury heard evidence that on October 4, 2016, Miller was arrested in Conroe for Public Intoxication. During the arrest, Miller told the officers "I will kill" and repeated threats that he intended to kill motorists by placing objects in the road way. On the way to the jail, his threats escalated against the officer when he threated to kill her and rape her children in front of her.
Assistant District Attorney Bradlee Thornton presented evidence that in February of 2017, Miller had posted the same threats against the officer on his Facebook page. The Jury returned a guilty verdict against Jeremy Miller after only 6 minutes of deliberations.
During the punishment phase of trial, Thornton also presented evidence that Jeremy Miller had been convicted twice of attempted retaliation along with numerous assaults and other violent offenses. Miller had also been previously sentenced to 5 years in prison for an Assault Family Violence with previous convictions.
Prosecutor Bradlee Thornton stated "A police officer's job is difficult enough as it is. No officer should have to undergo repeated threats to themselves or their family for simply doing the job they were sworn to do. This defendant's conduct is exactly why we have laws protecting police officers from threats and retaliation."
Source: Tyler Dunman, Assistant District Attorney, Chief, Special Crimes Bureau, Montgomery County District Attorney's Office