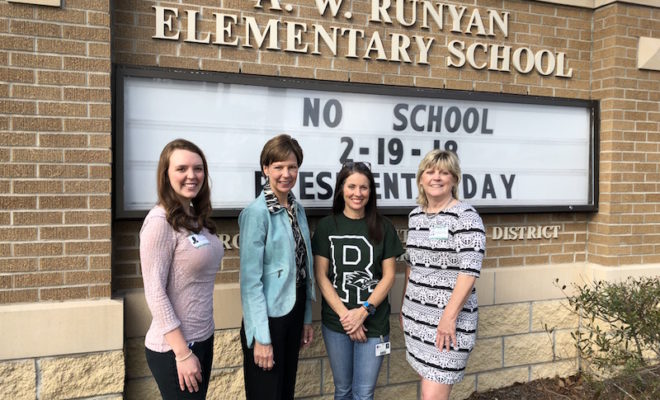 Art & Culture
Rep. Cargill joined Art Council for "Art Around The World"
By |
As one way of fulfilling its mission, The Woodlands Arts Council (TWAC) brings art programs and opportunities to seven Title-1 schools and one alternative high school in Montgomery County. Barbara Cargill, District 8 Representative on the Texas State Board of Education, joined TWAC representatives on a recent visit to Runyan Elementary in Conroe.
On February 16, Kindergarten students in Ms. Griffith's class at Runyan participated in "Art Around The World," that was facilitated by The Woodlands Children's Museum.  After learning from an exhibit that featured containers created in various world cultures, students learned about, then created, their own pinch bowls out of clay that were glazed and later fired.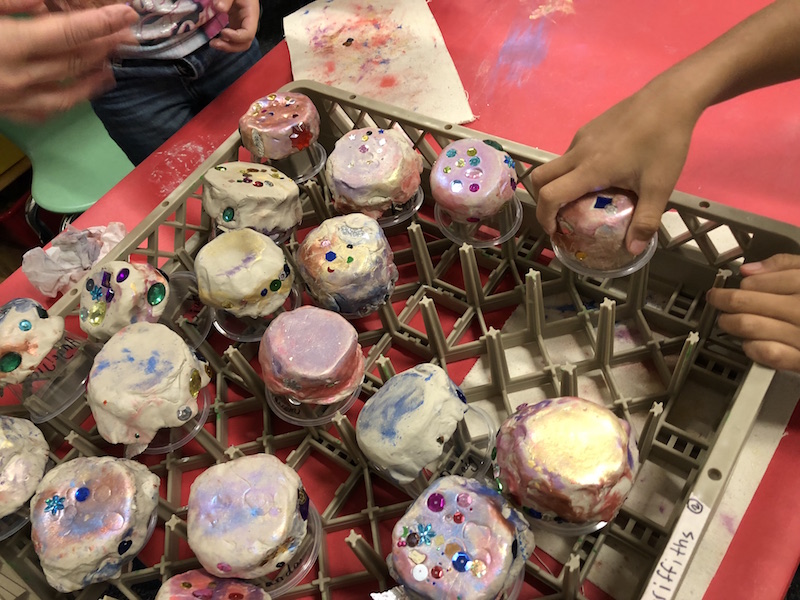 "The students clearly enjoyed this opportunity," Cargill said. "It was a privilege to be able to visit with them and experience firsthand the impact that The Woodlands Arts Council is having in my hometown of Conroe," Cargill said. "The students created some beautiful bowls and I so enjoyed meeting them and participating in this important outreach."
Since its inception, The Woodlands Arts Council has impacted over 30,000 students in Title-1 schools in Montgomery County by providing positive messaging programs, cultural experiences, TEKS-based curriculum programs and art supply stipends for schools. For more information visit www.thewoodlandsartscouncil.org.
PHOTO: Barbara Cargill, representative for District 8 on the State Board of Education, attended an outreach activity sponsored by The Woodlands Arts Council at Runyan Elementary. Pictured are: Katie Lundquist (Education Coordinator TWCM) Barbara Cargill, Tracy Voelker, Principal) and Wendy Paynter (TWAC Development Director).
Source: Deb Spiess, The Woodlands Arts Council