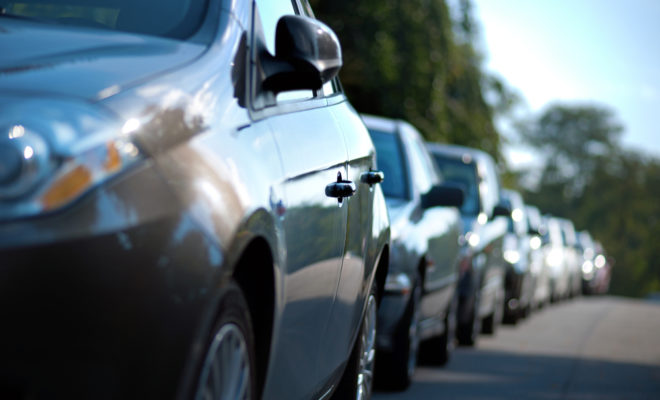 News
Further study of Research Forest traffic to determine mobility improvements
By |
SPRING, TX – Precinct 3 Commissioner James Noack, Precinct 2 Commissioner Charlie Riley, Shenandoah Mayor Ritch Wheeler, and The Woodlands Township Board Chairman Gordy Bunch have agreed to an independent study along Research Forest Drive to determine mobility challenges and solutions based on recently updated traffic growth projections along that east-west corridor through The Woodlands and Shenandoah.
The parties, whose entities border Research Forest Drive, specifically want to study traffic patterns and congestion between Gosling Road and Interstate 45. The commissioners will continue to work with Shenandoah, The Woodlands Township and The Woodlands Road Utility District No. 1 to determine the best options for road improvements that meet the long-term needs of these communities while having the least impact on residents who live along that thoroughfare.
The South Montgomery County Mobility Study, which was completed in 2015 and involved input from all affected communities, identified an underpass at the Research Forest Drive-Grogan's Mill Road intersection as the best project to improve the level of service for traffic and vehicle safety with the least impact on residents and the environment. Considering that the City of Shenandoah previously rejected an overpass at that intersection, an underpass was the recommended project listed on the South Montgomery County, Shenandoah and WRUD No. 1 implementation workbooks for the South County Mobility Study in 2015.
However, taking into account the questions from residents and businesses along that corridor, as well as updated traffic counts from the Houston-Galveston Area Council, it is incumbent upon these governmental entities to ensure that the new independent study shows the most effective solution to improve the "failing" and "unacceptable" levels of service at this intersection, as shown in previous studies, while also creating a safer roadway. The commissioners will consider the cost-benefit analysis, in addition to the level-of-service improvements, to provide the best possible outcome for residents, motorists and local taxpayers. More than 62,400 vehicles are traveling that intersection daily, with almost 80,000 vehicles projected by 2025 and 117,500 by 2045, according to the 2018 H-GAC traffic projections.
We recognize the necessity to incorporate more traffic lanes under Interstate 45, as well as turn lanes to ensure that traffic flow greatly improves at Research Forest and Interstate 45 and support Shenandoah in its efforts add lanes under the freeway.
In addition, the independent study will include the Lake Woodlands Drive-Grogan's Mill intersection, which also is considered a prime location for a grade separation project. The 2018 H-GAC traffic projections show 52,000 vehicles travel that intersection daily, with just over 80,000 expected by 2025 and a little more than 95,000 by 2045.
These two intersections were designed for grade-separation improvements (overpass or underpass), just like the intersection of Woodlands Parkway and Grogan's Mill. An at-grade option, by just widening these intersections does not provide optimal levels of safety for motorists, according to multiple engineers who have studied these intersections.
We believe this independent study will provide the answers and project that meets the future mobility and safety criteria along these roads.
Noack and Riley, Wheeler and Bunch are committed to projects that not only improve mobility in Montgomery County, but also protect the quality of life of our residents. That is why they have agreed to hold off on submitting the WRUD's underpass proposal to the H-GAC's Transportation Improvement Program Call for Projects to ensure the best solution moving forward.
Source: Office of Precinct 3 Commissioner James Noack