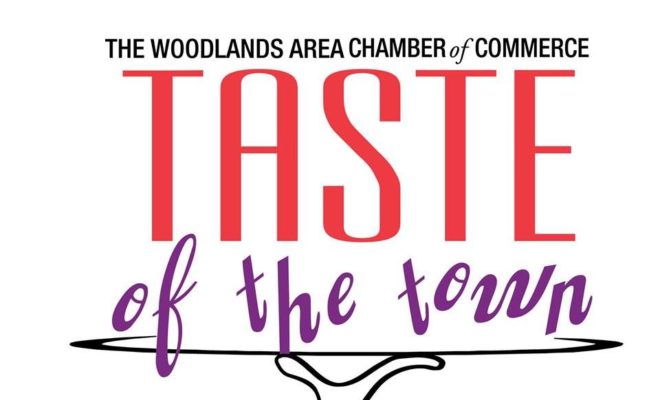 Food & Drink
Restaurants Encouraged to Sign Up for 33rd Taste of the Town
By |
THE WOODLANDS, TX – The Woodlands Area Chamber of Commerce is hosting the 33rd Annual Taste of the Town event on Thursday, January 17 from 4:00 – 9:00 p.m. at The Woodlands Waterway Marriott.
Taste of the Town is a food and beverage expo that began in 1986 with 10 restaurants. The event has grown to attract more than 3,000 attendees and offers a variety of cuisines ranging from Italian, Mexican, Chinese, BBQ, and seafood to international desserts from 40-plus restaurants.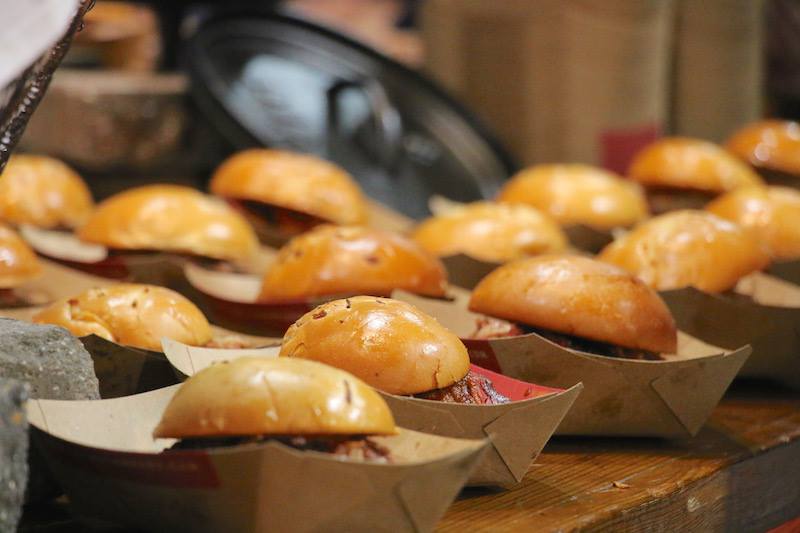 The purpose of Taste of the Town is to showcase Chamber members in the food and beverage industry to attract the general public to do business with their establishments.
We encourage all restaurants, bakeries, caterers, and breweries interested in participating to call 281-367-5777 or email events@woodlandschamber.org.
Other businesses can join by sponsoring booths or tables to pass out soft drinks or water or by donating a raffle item worth more than $25.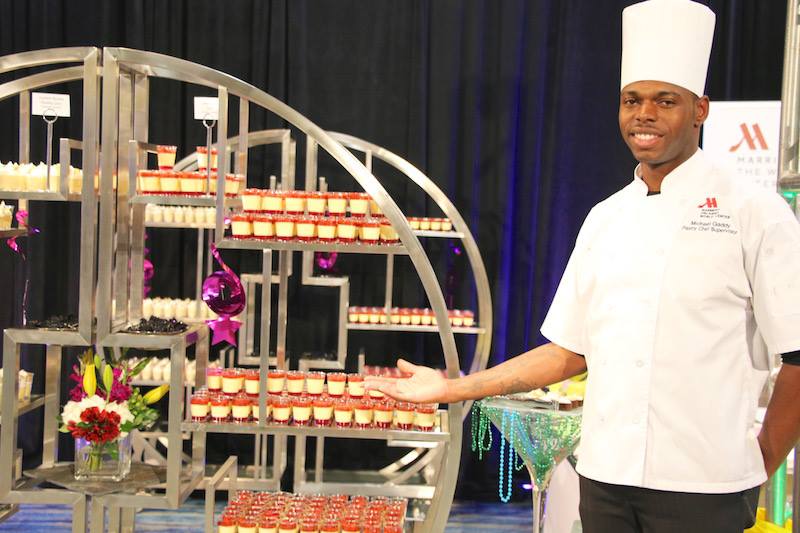 As of now, there are 17 restaurants signed up including:
Craft Grille
Huti's 5 Free-Fire Grill
Gringo's Mexican Kitchen
Nona's Italian Grill Restaurant
The Egg and I/First Watch Cafe
Thistle Draftshop
Woodson's Local Tap & Kitchen
Zanni Cucina Italiana
Goode Company Kitchen and Cantina
Houston CityPlace Marriott at Springwoods Village
Johnny's Italian Steakhouse
Robard's Steakhouse
Schilleci's New Orleans Kitchen
Sorriso Modern Italian Kitchen
The Woodlands Waterway Marriott Hotel & Convention Center
Truluck's Seafood Steak & Crab House
VillaSport Athletic Club and Spa
The event culminates in the Best of Taste Competition, in which every guest will have the chance to vote for their favorite samples to receive the People's Choice award. This year, attendees can also vote on an added category of the best decorated booth.
In addition, six celebrity judges will vote on the best appetizer, best entrée and best desert.
The reigning champions are Broken Barrel for best appetizer, Avenida Brazil Churrascaria Steakhouse for best entrée, and KICKPOPS for best dessert and the People's Choice award.
The Taste of the Town Committee has announced three of the six celebrity judges: Greg Onofrio, Phaedra Cook, and Kerry Steel.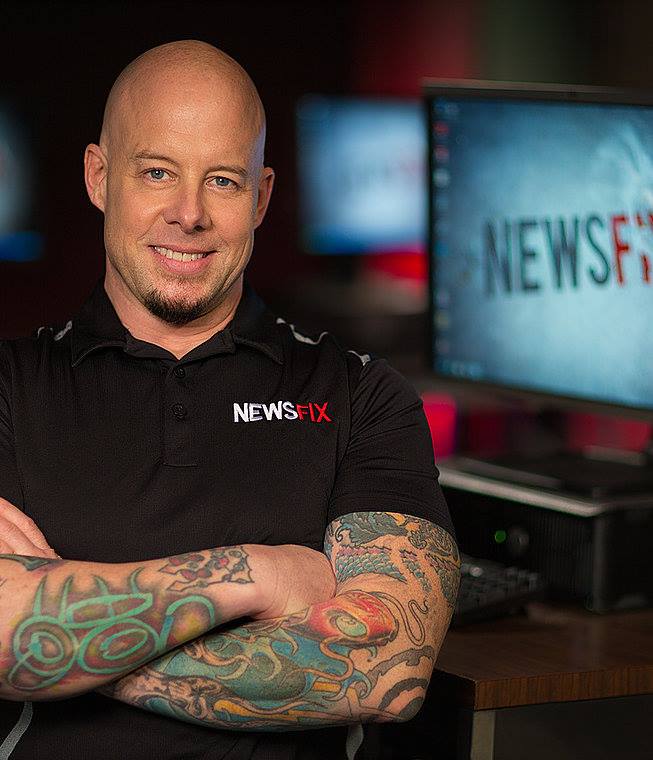 For nearly eight years Greg "Grego" Onofrio consistently delivered a unique brand of reliable news and information daily to viewers of CW 39 Houston and CW 33 Dallas as the anchor and on-camera commentator of NewsFix. Grego entertained legions of fans of rock and roll formatted radio stations for more than two decades prior as a high energy personality disc jockey. He received national acclaim for his groundbreaking Outlaw Radio nighttime show and morning co-hosting with members of The Stevens and Pruett show at 101 KLOL Houston.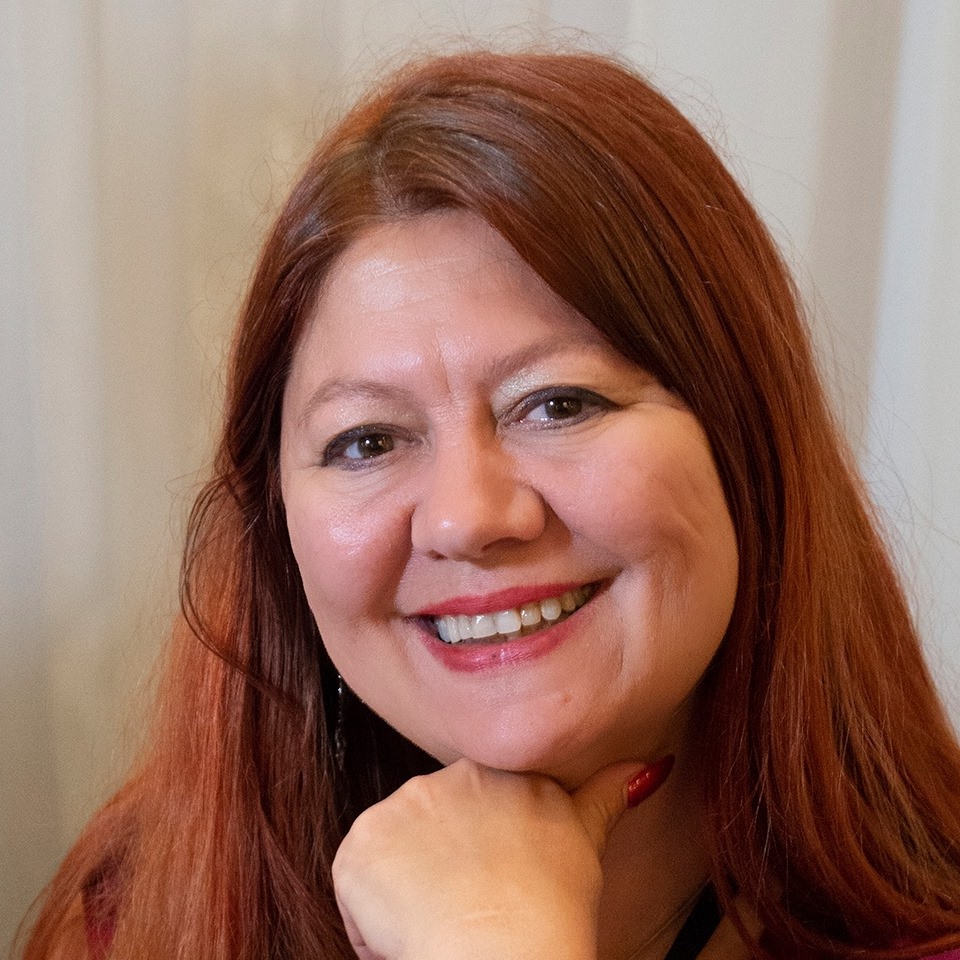 Phaedra Cook is the editor and publisher of Houston Food Finder and has covered Houston's restaurant and bar scene for almost a decade. After many years of contributing to My Table magazine, in 2014 she became the lead restaurant critic for the Houston Press – the first freelancer to ever have that role. She was hired as a food editor before leaving to start Houston Food Finder, the first online-only publication exclusively covering the city's restaurant and bar scene.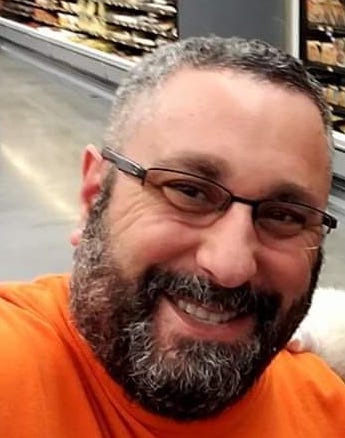 Kerry Stessel and his wife are the culinary powerhouses behind the gourmet hot sauce company Hot Line Pepper Products. Starting the company in 2010 with four gourmet sauces, the company has grown and is now in many retail stores, restaurants, and food service distributors including nationwide deals of approximately 2,400 stores. Hot Line Pepper Products offers Texas made gourmet hot sauces from mild to extreme. They currently have seven sauces on the market, all of which are gluten-free, preservative-free, and contain no added sugars, sweeteners or dyes. Kerry's focus on quality and flavor is what has won him several awards for his sauces as well as a legion of fans.
Tickets for the event can be purchased at TasteOfTheTown.org. An adult ticket costs $30 and includes two alcoholic drink vouchers; a child ticket for ages 4 to 10 costs $20. Ticket prices increase by $5 if purchased at the door.
The Chamber thanks its generous sponsors to date:
Presenting Sponsor: Randall Reed's Planet Ford Lincoln
Executive Chef Sponsor: Marriott The Woodlands Waterway Hotel and Convention Center
Beer Wristband Sponsor: Waste Connections
Shopping Bag Sponsor: CareNow Urgent Care
Entertainment Sponsor: Grand Central Park
VIP Lounge Sponsors: America's Best ER, The Republic Grille
Gourmet Chef Sponsors: HEB, Pepsi
Raffle Ticket Sponsor: Renewal by Anderssn
Friends of Taste: Just Cats Veterinary Services, Memorial Hermann The Woodlands Medical Center
Beer Beverage Booth Sponsors: Abercrombie & Associates P.C., Blackwood Gun Club, Champions School of Real Estate, Christine Hale & Associates – RE/MAX, Just Cats Veterinary Services, Martha Turner Sotheby's International Realty, Morgan A. Bourque, Attorney At Law, PR Marketing & Publishing, LLC/ ReviewIt Magazine, Richmond Realty Group – RE/MAX The Woodlands/Spring, Texas Premier Mortgage, The Abbey on Lake Wyndemere, We Clean 4 You
Beer Band Booth Sponsors: Blake Wilcox Properties, LLC, Nationwide Insurance Melissa Ray Agency, Outback Western Wear LLC
Soda Booth Sponsors: Gold's Gym Magnolia, JD Precision Plumbing Services Inc, Leisure Getaways, Inc, Little Sunshine's Playhouse and Preschool
Water Booth Sponsors: AAA Texas LLC, COSTCO Wholesale, Hand & Stone Massage and Facial Spa, Speedsportz Racing Park, Waterway Wealth Management
VIP Reception Sponsor: Amerigo's Grille
Media Partners: Hello Woodlands
Publicity Partner: Taylorized Public Relations
Table Hosts: Bradbury Brothers – Cooling/Heating/Plumbing, Constable Ryan Gamble, Lawn Ranger Co. Inc, Soules Insurance Agency, LP, The Woodlands Institute for Health & Wellness
Cocktail Table Host: The Cynthia Woods Mitchell Pavilion, The Woodlands Art Council
As the largest business organization in the Houston region, The Woodlands Area Chamber of Commerce is committed to advocating for businesses, creating marketing and networking opportunities, serving as a professional and community resource and supporting charitable causes. For more information, please visit www.woodlandschamber.org.