entertainment
Ring in the Season with Holiday Events at City Place
By |
HOUSTON, TX – It's the most wonderful time of the year at north Houston's City Place as the holiday season as The Plaza is lit up and a fantastical, life-size Gingerbread Village makes it home in City Place Park. Mix in outdoor fitness programming, music and happy hour specials during the Friday Night Live series, Children's Storytime, Sunday Strolls and a free photography class, and City Place is the place to be for all-ages entertainment this November. City Place Plaza is located at 1250 Lake Plaza Drive, Spring, TX, 77389.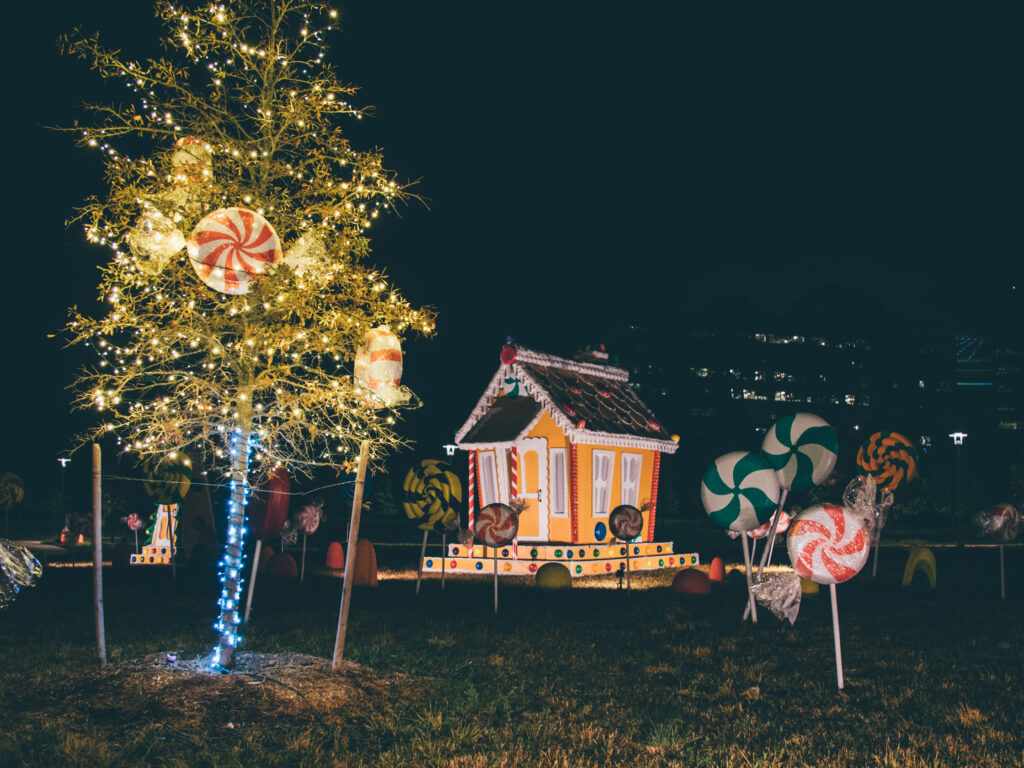 Get into the spirit at City Place with the second annual Holiday Lighting Ceremony on Sunday, November 28 from 4 to 7:30 p.m. Watch City Place come alive with the spirit of the holidays with visits from Santa and Mrs. Claus, complimentary hot chocolate, special holiday-themed performances, a strolling balloon artist, a face painter, and music by DJ Hues.
All that leads up to the countdown to lighting up City Place Plaza and Park, along with a decked out, floating, 35-foot tree, and the return of the super-sized Gingerbread Village, one of the must-see holiday attractions in the Greater Houston area. Discover a larger-than-life display of candy canes, gum drops, and lollipops, surrounding a 16-foot-high house and 12-foot windmill, guarded by two gingerbread men, all designed by Steve Kopelman, co-founder of the immersive, experiential museum Seismique. Admission to the event and Gingerbread Village is free.
Friday Night Live revs up the weekend with cool jams and hot happy hour specials. The bi-weekly event draws on the best local musicians with extended happy hour specials starting at $3 from restaurants on and around The Plaza from 6 to 9 p.m. Saxophonist and singer Evelyn Rubio brings the blues, rock and country tunes on Friday, November 12. Acoustic folk-rocker Pete Simple appears on Friday, November 26. Order to-go from one of the many dining options at City Place, lay down a picnic blanket or lawn chairs, and let it hang loose after a long work week.
Enjoy live music and activities on the green at The Plaza's Sunday Strolls series from 4:30 to 7 p.m. with smooth jazz act, LA SAX, kicking things off Sunday, November 7. Felix Luna is the guest musician on Sunday, November 21, performing classic rock and pop music.
Owlette and Catboy, the snuggie-suited crime-fighters from the popular kids show, PJ Masks, will be the guest stars at this month's Children's Storytime on Friday, November 19 at 5:30 p.m. Learn all about their superhero adventures, how their animal amulets work, and how they solve their biggest mysteries. Then stick around for photos and games. Costumes are encouraged!
Photographers of all skill levels will want to snap up a spot at free classes conducted by the Houston Center for Photography at City Place each month. The Saturday, November 20 session at 10 a.m. is the timely "Capturing Holiday Family Portraits" class, which will assist photographers in avoiding awkward family photos with strategies to capture the best moments and poses. All camera types are suitable for this workshop. Space is limited; to reserve your spot, visit https://hcponline.org/education/cityplace-photography-workshop/.
The City Place Plaza is home to a great selection of fitness classes. Camp Gladiator spotlights its popular HIIT regimen every Monday and Wednesday at 5:15 and 6:30 p.m., and on Saturdays at 8:30 a.m. The inviting and supportive Fit4Mom Stroller Barre welcomes new mothers and their babies on Wednesdays at 9:30 a.m. A complimentary yoga/mediation session is available every Saturday at 10 a.m. with instructor Kristin Hart. Camp Gladiator and Fit4Mom Stroller Barre are free for the first session with memberships available for ongoing attendance.
City Place – formerly Springwoods Village – is a sustainable, forward-thinking and dynamic hub for business, leisure and living located at the axis of the Grand Parkway, Hardy Toll Road and Interstate 45. Spanning 2,000 acres, protected forests and natural ecosystems coexist beautifully within an architecturally significant, built environment that has attracted major employers such as Hewlett Packard Enterprise, ExxonMobil, HP Inc., Southwestern Energy, St. Luke's Health and the American Bureau of Shipping, along with a daytime workforce approaching 20,000.
Complementing two existing residential enclaves – Audubon Grove and Harper Woods – in addition to several luxury apartment communities, a new development initiative will soon add a multitude of single and multifamily housing options. Miles of trails connect an array of amenities including three Marriott hotels, more than 30,000 square feet of indoor meeting and event space, 4.75 million square feet of office space, a 150-acre nature preserve, 10-screen Star Cinema Grill dine-in theater, 38,000-square-foot 24-Hour Fitness super sport club, The Market – Houston's first LEED Certified multi-tenant retail development – and a 60-acre, mixed-use urban core that frames a programmed, waterfront plaza and park. For more information, please visit www.CityPlaceNow.com.