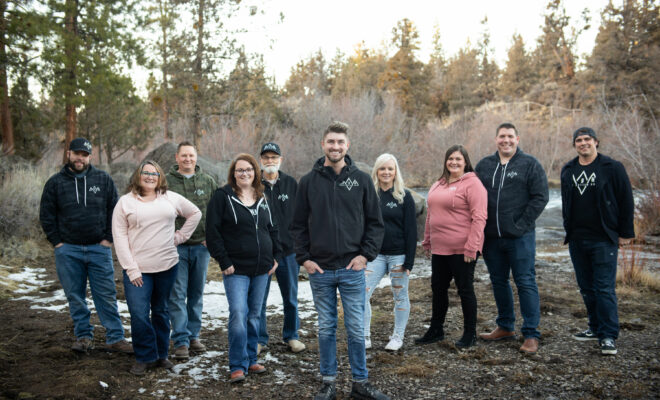 Photo Credit: Amanda Mae / Rock Bottom Hope
People
Rock Bottom Hope offers HOPE and launches 100×1000 Global Giving Campaign
By |
If you are battling addiction, feeling hopeless and broken, or feel like there's no escape, Rock Bottom Hope is here to help. Rock Bottom Hope's goal is that every person experiencing a rock bottom situation knows there is hope. If you or someone you know is struggling with hopelessness from addictions or circumstances, Rock Bottom Hope is ready to speak with and encourage you. Call 877-423-HOPE. You were never meant to do it alone!
Hello Woodlands had the opportunity to sit down with the Founders of Rock Bottom Hope, Danny and Allesha Looney, who moved to The Woodlands in in 2021.
Danny's Story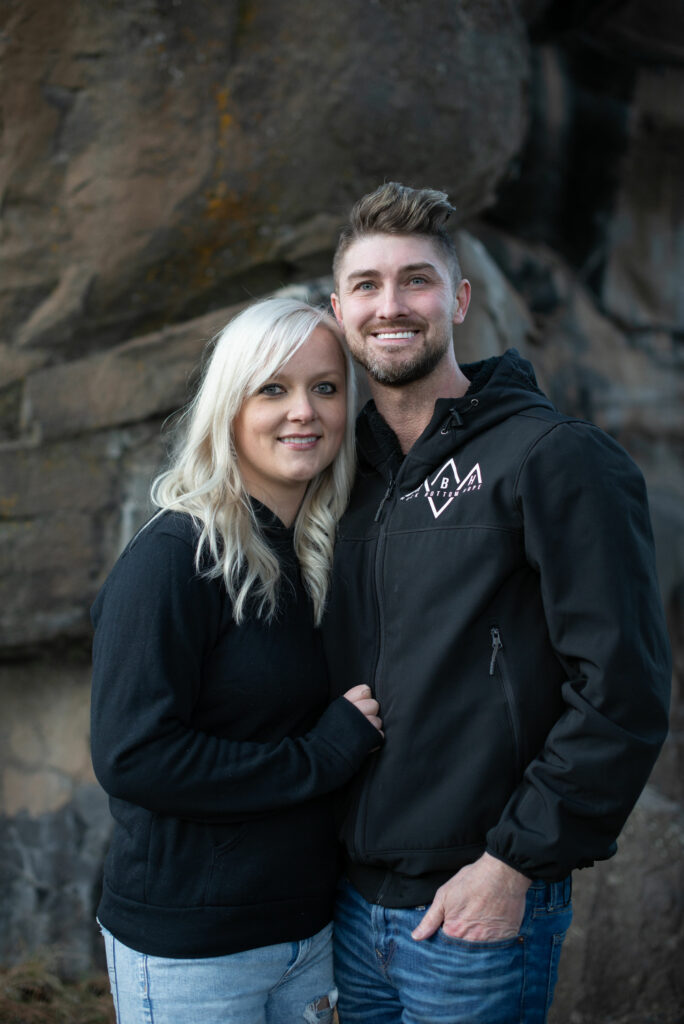 Danny was raised in a Christian home but lost his way at the young age of 14. As his life quickly spiraled downward, Danny became addicted to meth, faced jail time, and was on his way to prison… when God found Danny at Rock Bottom.
Since finding Jesus and sobriety in 2008, Danny has worked as the Intake Coordinator for Central Oregon Adult & Teen Challenge, helped cultivate a Children's & Family non-profit, opened a Community Pay It Forward program, and served as a Campus Pastor for Mission Church, a multi-site church community. Now God has given Danny the amazing blessing of serving people through Rock Bottom Hope.
Danny serves as the CEO & Founder of Rock Bottom Hope, coaches people in their recovery, and works with family members who are struggling with loved ones lost in addiction or hopelessness.
Read more about Danny's story at https://www.rockbottomhope.org/danny
About Rock Bottom Hope
Rock Bottom Hope is excited to be a part of The Woodlands and the greater Houston area. Launched in Oregon with over 30 volunteers nationwide they are here to bring hope to each and every person. Through individual hope coaching, resourcing, and even financial aid – they aim to bring anyone at rock bottom back to a place of hope. Whether it's depression, addiction or feelings of despair and hopelessness; they meet you relationally where you're at and help you start moving in the right direction.
Many times people feel stuck at rock bottom. RBH gives people the opportunity to begin a judgement free conversation with someone removed from the situation. You will speak to someone who has also overcome a rock bottom experience and they will show love unconditionally. They work with each individual to come up with a roadmap to recovery and the Hope Coach is available to talk to or encourage them anytime during the process.
Rock Bottom Hope doesn't plan on stopping there. As a faith-based 501(c)3 nonprofit organization they have big plans to have homes all over the US where anyone can go, and press reset on their lives. As they grow and gain support, they plan on partnering with other agencies both in the medical, church, and therapeutic fields to see this dream come to fruition. RBH Reset will become a reality where people experiencing any rock bottom moment can come for 30 days or more, be immersed in peace and hope of community with a roadmap to recovery and the tools they need to be transformed.
Rock Bottom Hope would love to connect with you if you're needing help or want to become a supporter. Reach out and begin a conversation today and know that they may not know you yet, but they love you now. You are not alone; there is always someone who cares. Your life matters. Call 877-423-HOPE or visit their website at https://www.rockbottomhope.org/connect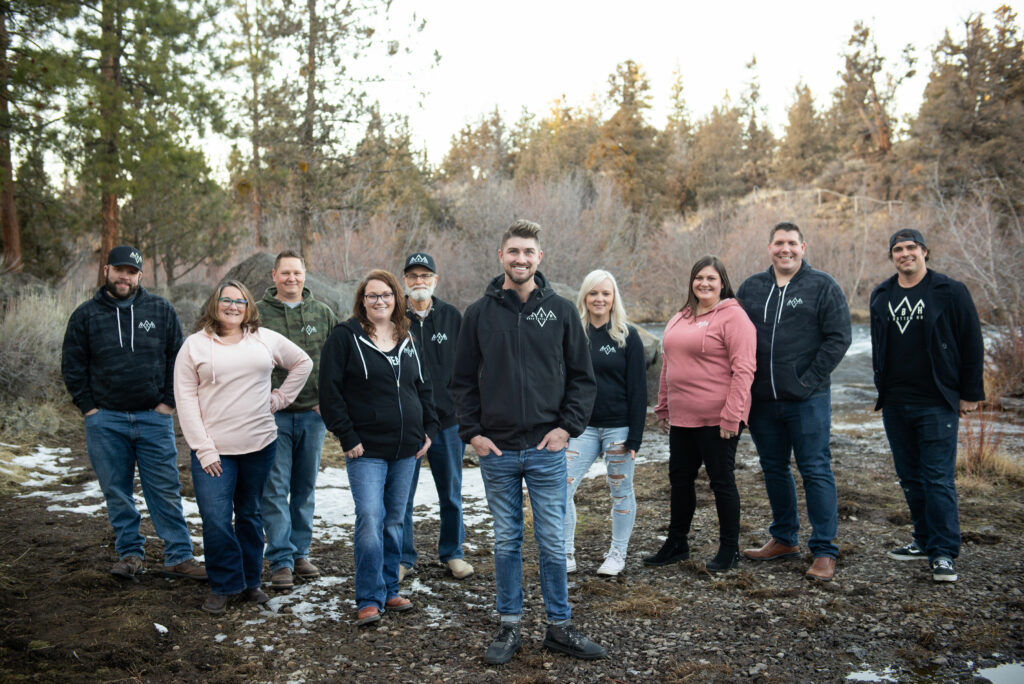 RBH Testimonials:
"I'd been working with a Hope Coach and RBH and I was working my way back up from some hard times. I've been sober for a while, but it seems like rock bottom can still find you. I was short on my rent and not only was RB there to walk me through my next steps, but they were able to give me a hand up! Thank you for giving to RBH; so they can help people like me!" – Robert
"As a single mom, life gets hard. I work and take care of the kids as best I can, but at times I fall short. RBH has been there to coach me through life's hard times and is always there to listen. They let me know I'm not alone. They have helped me several times with rent; when I just didn't know how we were going to make it. My children and I are so grateful for Rock Bottom Hope!" – Misti
"I have been hit hard by life's circumstances. Sometimes when you least expect it you find yourself at rock bottom. This was one of those times. I reached out to Rock Bottom Hope and there was someone to talk me through everything and help me decide on next steps. I'd taken care of all my bills, but I had nothing left over to help with the registration and plates for my car. Thankfully RBH came right alongside me and helped me do both. It's nice to know I'm not alone!" – Stacy
"I had gotten so sick and was missing work. As a single mom, you can't miss work, my children depend on me. Someone connected me to Rock Bottom Hope. The Resource Director encouraged me and made me feel at peace. Then she said they would catch me up on all my bills and utilities. I couldn't believe it. I am so grateful I found RBH" – Crystal
"I was in desperate need of a vehicle to get to and from work. I felt overwhelmed and knew I couldn't do this on my own. I connected with RBH and not only did they connect me to other resources, but they found and bought me a car. Thank you RBH." – Shaina
"My wife and I had been clean and sober for years, but we fell on some hard times and made some bad financial decisions. We heard of Rock Bottom Hope and they were able to connect us with the resources we needed and they got us caught up on rent and utilities. They gave us the hand up that we needed and because of that we are doing so much better and are making good decisions for our lives. – Brian
Learn more about Rock Bottom Hope and how they can help by visiting https://www.rockbottomhope.org/connect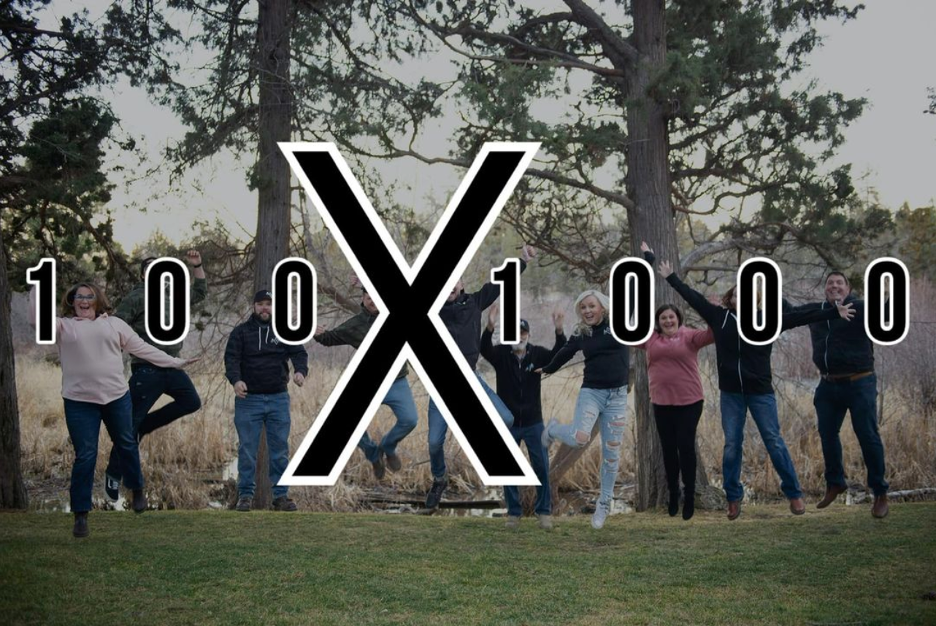 100×1000 Global Giving Campaign
Today – June 21, 2022 – Rock Bottom Hope launched their first ever 100×1000 Global Giving campaign. They are looking for partners and supporters to get involved by donating $100 each towards the campaign. The campaign will run June 21 – August 21, 2022 with a goal to reach 1000 supporters giving $100 each, equaling $100,000 to continue doing ministry nationwide. The funds will go towards current and future staffing, funds across the globe, awareness events in Oregon and Texas, and help with further the goal of RBH Reset Homes. During the two month campaign, they will be sharing hope stories, encouragements, and updates. Rock Bottom Hope is a registered 501(c)3 nonprofit organization and gifts are tax deductible. View the campaign on Facebook here.
Rock Bottom Hope is trusting God to come through in a powerful way. They are also looking for supporters who may want to donate matching funds. To learn more about Rock Bottom Hope and how to give, visit https://www.rockbottomhope.org/donate or email Danny at danny@rockbottomhope.org.