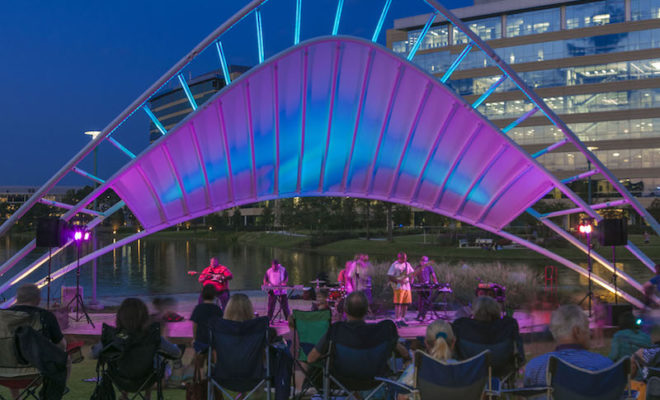 Events
Rock the Row postponed, Howard Hughes COVID-19 statement
By |
The Howard Hughes Corporation provided the following release on March 12, 2020 at 11:30 a.m.:
With the continued threat of COVID-19, we are committed to taking precautionary and proactive measures to help protect the health and wellness of our residents, tenants and guests in The Woodlands®, Bridgeland® and The Woodlands Hills® and at this time we are postponing the following events:
Rock the Row free concert series in Hughes Landing® in The Woodlands, originally scheduled for March 19, March 26 and April 2, will resume in the summer with dates to be announced.
Friday Night Bites in Bridgeland, originally scheduled for March 13, is currently expected to resume on April 3.
Founders Club Tree Dedication Ceremonies and House Concerts in Bridgeland and The Woodlands Hills, previously scheduled for March 27 and March 28 respectively, will be rescheduled for April 24 and 25.
ADDITIONAL INFORMATION: At this time retail, entertainment, and restaurants in our communities will remain open. The Howard Hughes Corporation® is diligently monitoring and following the recommendations of the Centers for Diseases Control and Prevention and we encourage everyone to do the same. Please continue to check our websites—www.TheWoodlands.com, www.Bridgeland.com and www.TheWoodlandsHills.com  for additional updates.
Source: The Howard Hughes Corporation