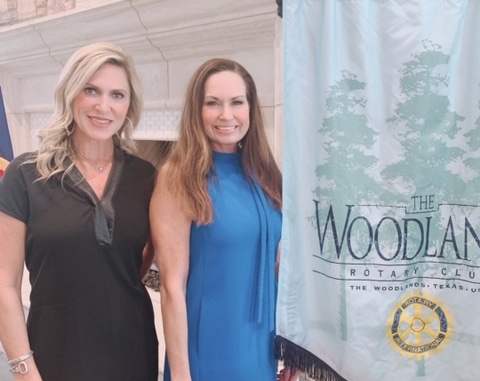 Photo Credit: Rotary Club of The Woodlands
Events
Rotary Club of The Woodlands' Evening of Elegance to honor Community Heroes
By |
Rotary Club of The Woodlands' annual fundraising gala, An Evening of Elegance, will be held February 27, 2021 at The Woodlands Waterway Marriott. The event will pay tribute to the community heroes who have worked tirelessly during the COVID 19 pandemic. Rotary Club of The Woodlands is delighted to announce that Huntsman Corporation is Presenting Sponsor this year.
"Through the extraordinary challenges this pandemic continues to present, so many local heroes support and care for our community," said Peter R. Huntsman, Chairman, President and CEO of Huntsman Corporation. "It is Huntsman Corporation's great honor to help Rotary Club of The Woodlands recognize and celebrate their selfless service."
Rotarians Cindy Heiser and Tammy Schroder will serve as co-chairs for the event. Heiser and Schroder are seasoned gala chairs who have led many a successful event. They were happy to step up to the plate to lead "An Evening of Elegance," Rotary's cornerstone annual fundraiser.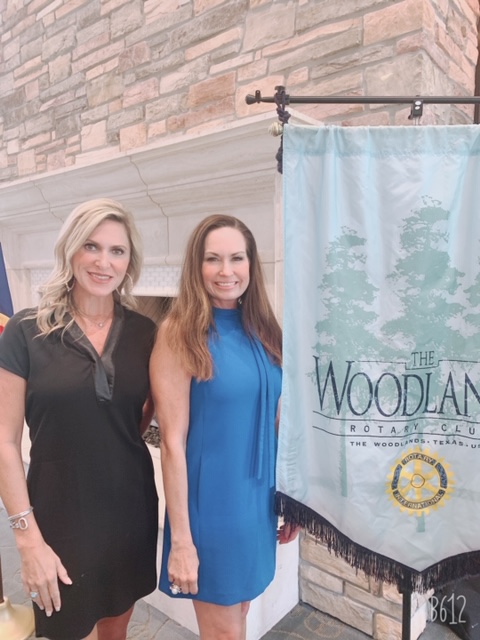 "We are charging forward with our event, which raises the funds necessary to support our mission," remarked Cindy Heiser. "I was brand new to Rotary last year when I got involved on the gala planning committee, so I'm honored to serve as a co-chair this year."
The event will feature a bid board, live auction, dinner and a program paying tribute to our everyday community heroes. "Each year, the Rotary Club honors someone for outstanding service to the community. This year, we all agreed that instead of singling out any one person, we would pay tribute to our health care heroes, first responders, firefighters, and the list goes on. We want to dedicate this evening to those who gave so much during such a difficult time," explained Tammy Schroder, co-chair.
Rotary Club of The Woodlands was established in 1975. The main objective of Rotary is SERVICE – in the community and throughout the world. Rotarians build goodwill and peace, provide humanitarian service, and encourage high ethical standards in all vocations. The Rotary motto is "Service Above Self" and is based upon the Four Pillars: is it the truth, is it fair to all concerned, will it build goodwill and better friendships, and will it be beneficial to all concerned?
Rotary Club of The Woodlands is committed to both service in the community and fellowship and friendship among its members. Rotarians can be found ringing bells for the Salvation Army at Christmas, conducting food drives for the Montgomery County Food Bank, making home improvements for a family in need, donating blood, mentoring elementary students, hosting international exchange students, funding polio eradication, and participating in disaster relief and response. Through The Woodlands Rotary Club Foundation, Rotary raises funds and provides tens of thousands of dollars in annual scholarships to local high school and Lone Star College students. In 2018, the Rotary Club established Rotary House which provides a place to stay for out-of-town families and patients receiving extended medical treatment in the Woodlands area. Funds from the Evening of Elegance Gala will support this and the many programs of Rotary.
The Evening of Elegance Gala will, once again, be a first-class affair that celebrates service to our community and the people. Rotary members from across the globe share a unique passion for taking action to improve their communities and the world.
For more information and sponsorship opportunities for the Evening of Elegance Gala, visit https://www.betterunite.com/thewoodlandsrotary-2021rotaryeveningofelegance or contact Ann Wolford at awolford@thewolfordgroup.com. The Woodlands Rotary Club Foundation is a 501(c)3 nonprofit organization.
Source: Rotary Club of The Woodlands