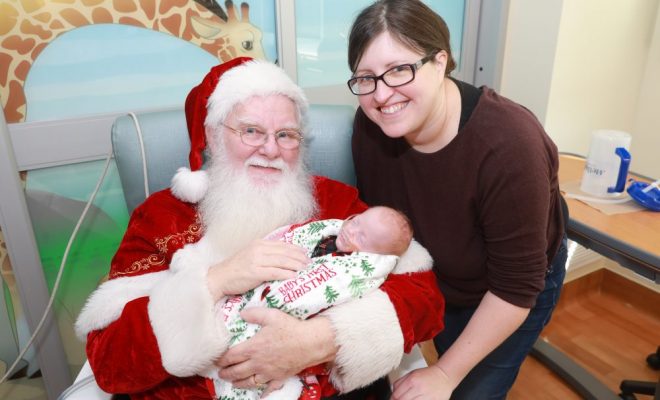 Health
Santa Visits The Woodlands Methodist's Newly Designated Level 3 NICU
By |
THE WOODLANDS, TX – Santa made an early stop before the Christmas holiday, visiting babies and their families in the Houston Methodist The Woodlands Hospital's Childbirth Center and Neonatal Intensive Care Unit (NICU).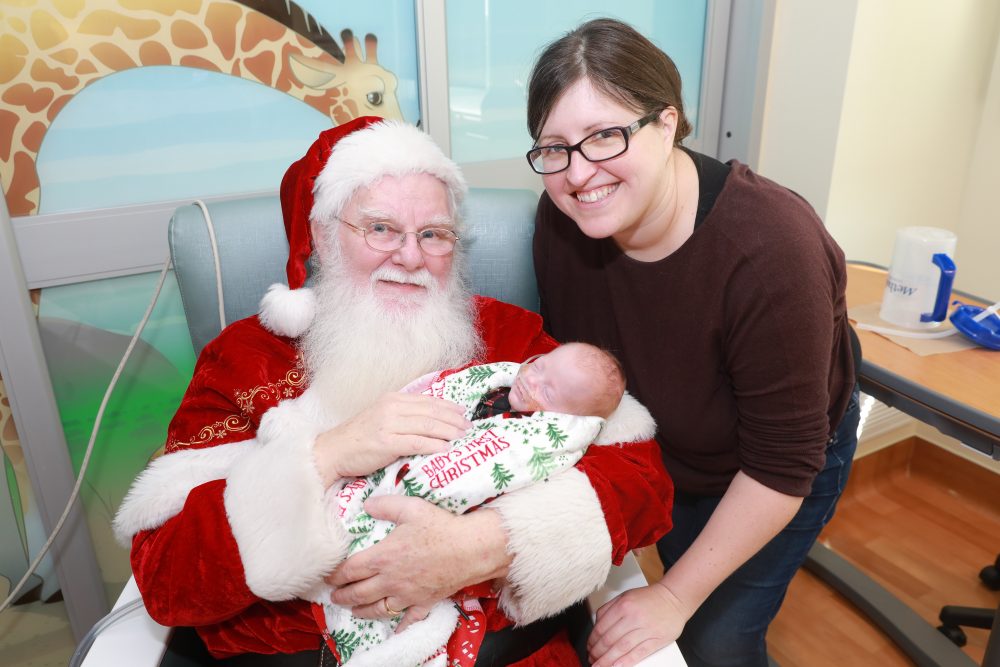 Santa's interactive visit to the hospital included treats, photos and patient room visits in the NICU.
"I think it's awesome for the hospital to bring Santa to meet with families in the NICU," said Kyle Prentiss, father of NICU baby Easton.
Katie Graham, mom of NICU infant Ethan, said about the visit from Santa, "It's very sweet," and added that being in a NICU came unexpectedly. "You don't really think you need it until you do."
"One out of every 10 newborns is admitted into a Neonatal Intensive Care Unit, and in many cases the mother experienced a healthy pregnancy and never expected that her baby would spend time in a NICU. So, it's always important that parents understand the level of care that will be available to their infant, should the need arise," said Kerrie Guerrero, Vice President and Chief Nursing Officer of Houston Methodist The Woodlands Hospital.
Houston Methodist The Woodlands recently became a Level 3 NICU. Texas Health & Human Services awards Level 3 status when a facility demonstrates its capability and history of providing care to all gestational ages with mild to critical illnesses or requiring sustained life support.
The designation also means the hospital provides prompt and readily available access to a full range of pediatric subspecialties, including respiratory support and advanced imaging.
"We are proud to offer a Level 3 NICU, which means we are always staffed with skilled specialists who are ready to provide comprehensive care to newborns who may need it," added Guerrero.
"We don't want to go anywhere else and for them to get that Level 3 designation, it's great," added Prentiss.
The Neonatal Levels of Care designation became effective on June 9, 2016 as a requirement of House Bill 15 in the state of Texas.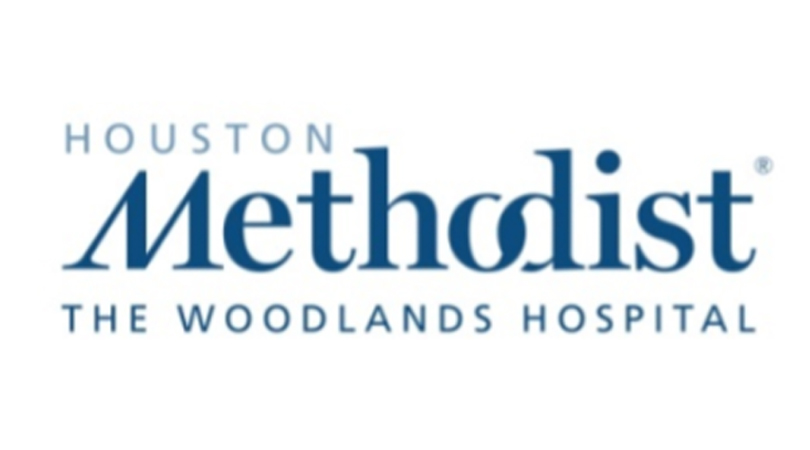 Houston Methodist The Woodlands Hospital opened in 2017 with 187 beds and occupies 470,000 square feet, including a 150,000-square-foot-medical building. Located at the intersection of Texas Hwy. 242 and Interstate 45, Houston Methodist The Woodlands is the eighth hospital in the Houston Methodist system, offering The Woodlands community a full-service, acute care hospital providing services similar to those of the flagship Houston Methodist Hospital in the Texas Medical Center.
For more information on Houston Methodist The Woodlands campus, please visit houstonmethodist.org/thewoodlands. For more information about Houston Methodist, visit houstonmethodist.org. To find a physician, call 936.270.3333.