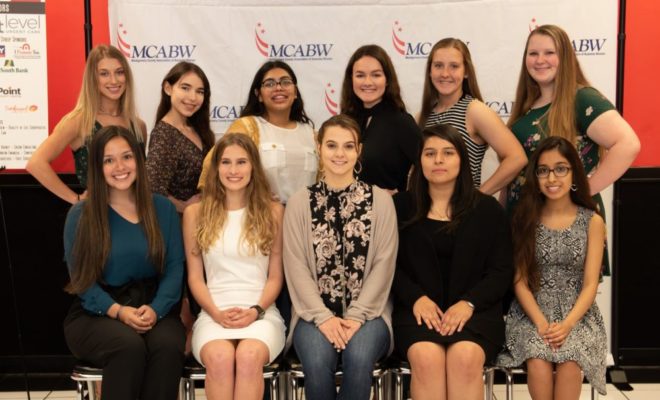 Events
Scholarship Fundraiser Gala Benefits Local Female High School Graduates
By |
CONROE, TX – How can you help graduating female seniors become community leaders? The Montgomery County Association of Business Women (MCABW) invites you to the 6th Annual MCABW Foundation Scholarship Fundraiser benefiting scholarships for female high school seniors attending school in Montgomery County. It will be held on March 28 with cocktails at 6:00 p.m., and dinner at 7:00 p.m. at the Holiday Inn and Suites Shenandoah, catered by Johnny's Italian Steakhouse.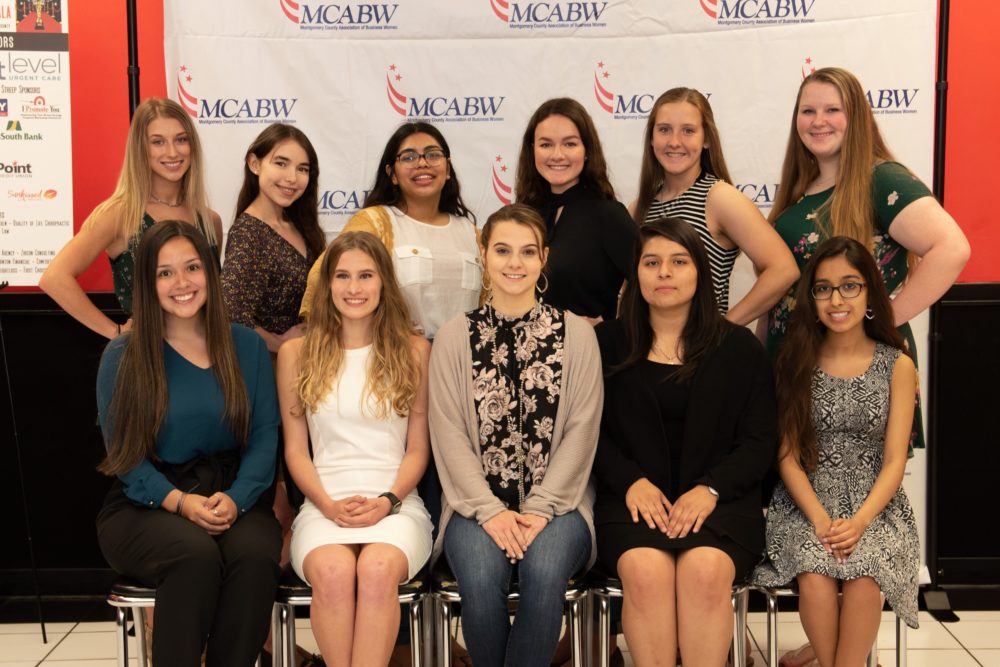 MCABW is a local forum for area business women to serve the community and to help grow their business. Carol Gooch founded the association in 2005 and the ladies have been serving the community for 14 years with membership topping 200 women.
"For many years, I heard women say to me that they needed a networking support system to help balance their personal and professional life. There are women coming back to the world of work after their children have grown and left home; then there are the single moms who work and need all of our support. All of these groups of women need to network together and help each other to grow their businesses," said Carol Gooch, Executive Director and Founder of MCABW.
"This is the main reason I founded the Montgomery County Association of Business Women. I want women of all ages and diverse backgrounds to come together and draw on each other's resources in order to reach their highest potential, both personally and professionally."
The MCABW Foundation, a 501c3 nonprofit, has given away over 40 college scholarships in the past 8 years to graduating female seniors of Montgomery County High Schools. These young ladies are required to be academically at the top of their class, actively involved in their school, employed, and send in letters of recommendation with their application. Last year, MCABW received 96 applications. Most of the young ladies that have won a scholarship from MCABW were first generation college students and have a great financial need.
There are several sponsorship opportunities available along with table sponsors and individual tickets. All funds from the event will help to award more scholarships to local Montgomery County high school female seniors.
Sponsors to date include Yee Plastic Surgery, Brady for Congress, I Promote You, Guaranty Bank and Trust, First Collision, Conroe/Lake Conroe Chamber of Commerce, Rand Henderson, Sheriff, Kingwood Pines Hospital, America's ER, 5Point Credit Union, Planet Lincoln, Dr. Shelley Sekula-Gibbs, Tupperware and Cakes, Avenida Brazil, Senator Brandon Creighton, Advocate Direct Care, Woodland Springs, Clarity Hearing, Constable Ryan Gable, Quality of Life Chiropractic, Supreme Lending, and Briggs & Veselka Co.
Individual tickets are $75, tables of 8 are $500, and sponsorships start at $250. Additional information, tickets, and donations towards the scholarship fund or silent auction can be made at www.MCABW.org.
MCABW dues are $100 annually including a profile listing in the online directory, a calendar of events of all local business opportunities, a free monthly evening mixer, a monthly business network luncheon at Incredible Pizza, a monthly business coffee meeting in The Woodlands and one in Conroe, a Montgomery luncheon, and a monthly dinner. Dates and times are listed on the website or under Events on the MCABW Facebook page.
Other programs include Professional Development and Personal Growth through the Peers Offering Women Engaging Relationships (POWER) Mentoring program. Members mentor other members in finance, social media, managing staff, marketing, and stress management.
Make a difference to female graduating seniors by donating, sponsoring, or attending the 6th Annual MCABW Foundation Scholarship Fundraiser March 28th at Holiday Inn and Suites Shenandoah, located at 19333 David Memorial Drive, Shenandoah, 77385. Throughout the year MCABW contributes to the Scholarship Fund with prize raffles the 4th Tuesday of the month at Incredible Pizza. Every bit is a large investment to continuing education.
For more information about MCABW, please contact Carol Gooch at carol.gooch@mcabw.org or call (713) 256-8002.