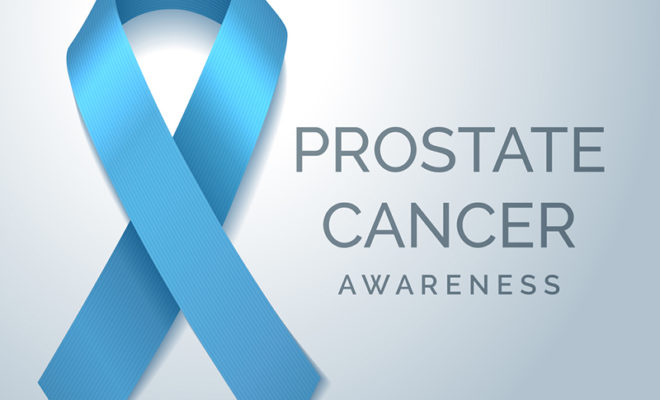 Health
Physician, Local Cancer Survivor encourage screening for Prostate Cancer
By |
THE WOODLANDS – September is Prostate Cancer Awareness Month and a good time for men to talk to their physician about getting screened.
The Woodlands resident Richard Germano says he didn't believe it at first when blood work indicated he might have prostate cancer. "I completed the blood work for my life insurance company so I thought for sure there must be some sort of mistake with their lab," Germano remembers.
Germano scheduled an appointment with Samir Shirodkar, M.D., a urologist affiliated with Memorial Hermann The Woodlands Medical Center. Dr. Shirodkar performed a biopsy, which confirmed the diagnosis.
"While it was a shock to find out I had cancer, I was also partially relieved. Dr. Shirodkar explained that I had a particularly aggressive form of prostate cancer and we were lucky to have caught it early. It could have spread quickly," explains Germano.
"Men have a variety of options when it comes to treating prostate cancer. Some men may be able to monitor it while others will need treatment. For those who need treatment, they have the option of undergoing a prostatectomy or radiation therapy. Due to the aggressive nature of Rich's cancer, monitoring wasn't an option. From there, it was up to his personal preference on the type of treatment," explains Dr. Shirodkar.
After discussing each option and its side effects with Dr. Shirodkar, Germano decided to undergo radiation therapy at Memorial Hermann Cancer Center – The Woodlands Medical Center along with monthly hormone therapy shots.
"The hormone therapy shots help shrink and weaken the cancer. Combined with radiation therapy, it has been shown to be very effective in eradicating prostate cancer," says Dr. Shirodkar.
"It was much more convenient for my lifestyle to have the radiation therapy here in The Woodlands. The process was pretty quick and I was able to be back home without sitting in much traffic," explains Germano.
Germano will continue to receive the hormone therapy shots to ensure there is no more prostate cancer in his body. Now, he encourages other men to make sure they get screened for prostate cancer.
"I don't have a history of prostate cancer in my family, so I never really thought about getting regular PSA testing. Now, I'd tell men to get their regular PSA test when they reach the screening age. It's just bloodwork, and it takes no time at all," says Germano.
The American Cancer Society recommends men begin getting screened for prostate cancer sometime between ages 40 and 50, based on risk factors like family history. Dr. Shirodkar says regular screenings help physicians track the potential for prostate cancer and enable them to provide better recommendations for treatment.
"If we have several years of screening results, we can better interpret the PSA results. It also gives men a chance to build a relationship with a urologist he trusts. That way, should he need treatment for prostate cancer, the physician already understands his lifestyle and personal preferences and can make recommendations with that information in mind.  Since there are several types of treatment for prostate cancer, it's important men select the treatment that's best for them," says Dr. Shirodkar.
Schedule your prostate cancer screening with a Memorial Hermann affiliated urologist using ScheduleNow at memorialhermann.org/schedulenow.  Should you be diagnosed with cancer, Memorial Hermann Cancer Centers offer a full range of prostate cancer screening and treatment options, including advanced multiparametric MRI, brachytherapy, and robotic prostatectomy. For more information, visit www.cancer.memorialhermann.org.