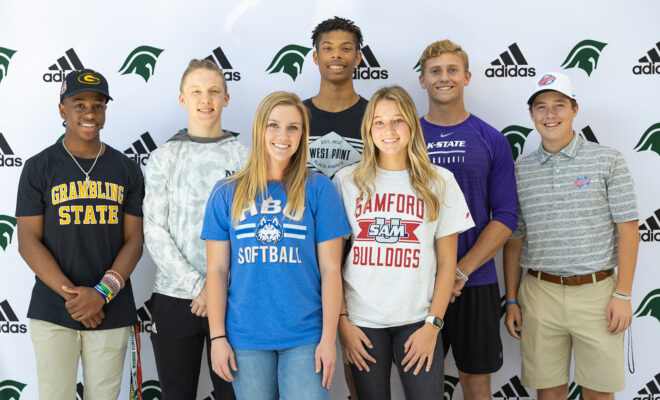 Photo Credit: The Woodlands Christian Academy
News
Seven TWCA Senior Athletes sign Letters of Intent on National Signing Day
By |
On Wednesday, November 10th, seven The Woodlands Christian Academy (TWCA) seniors signed their Letters of Intent in front of friends, family and their fellow Warriors to continue their athletic and academic careers in college.
Austin Benigni (Basketball – Naval Academy), Ethan Bridges (Golf – Florida Southern College), Arrington Eason (Baseball – Grambling State University), Mackenzie Morris (Softball – Houston Baptist University), Chanse Perkins (Basketball – West Point Academy), Carson Queck (Baseball – Kansas State University), and Lindsay Worthington (Soccer – Samford University) each participated in the celebration held in the Ruth Auditorium on TWCA's campus.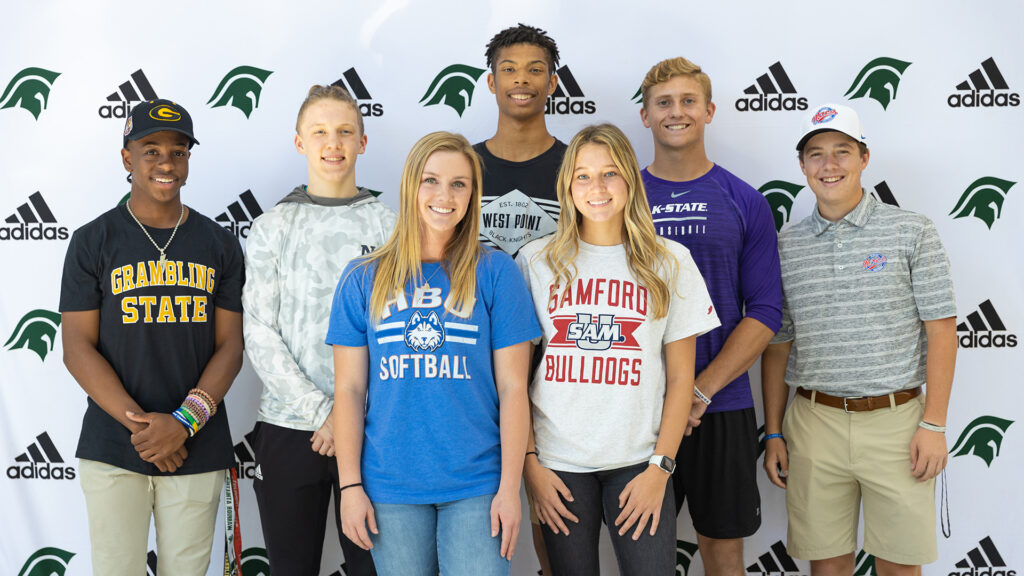 "Today these seven students will become part of a special class of athletes," Tanner Field, Coordinator of Sports Information, said. "The current research shows that only about 3% of all high school athletes receive an opportunity to play at the collegiate level."
"On behalf of the school and all of Warrior Nation, we are extremely proud of your accomplishments and you will be missed," Field added. "You will always have a home at The Woodlands Christian Academy, and we are excited to celebrate your success moving forward."
The Woodlands Christian Academy is a PreK – 12th grade college preparatory school that integrates learning with biblical faith and challenges students to reach their highest potential – spiritually, academically, physically and socially. For more information visit twca.net.
Source: The Woodlands Christian Academy