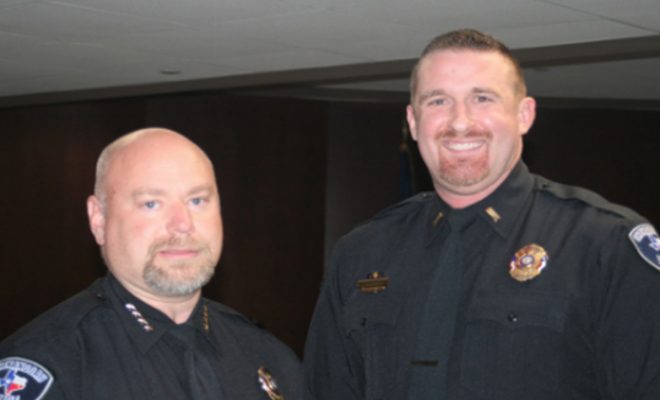 News
Shenandoah Announces Police Department Changes
By |
SHENANDOAH, TX – Shenandoah Police Department has announced new management changes. At the May 13 meeting, City Council voted to approve the appointment of Troye Dunlap as the Interim Police Chief. Dunlap had been acting chief since May 1.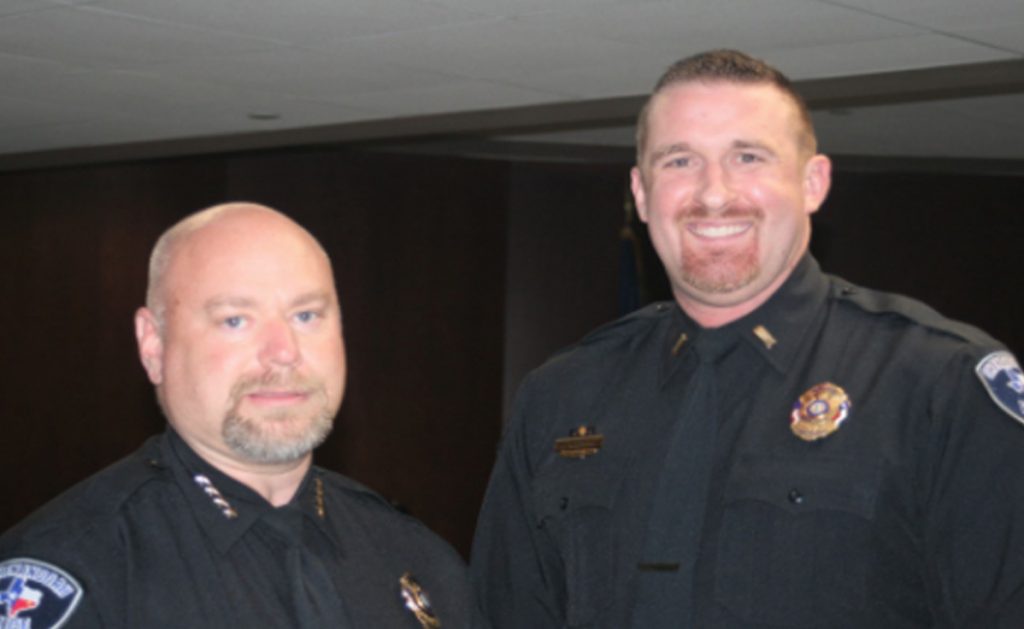 Dunlap, a 23-year employee of the Shenandoah Police Department, began his career as a reserve officer in Shenandoah in 1997. During the next 23 years, he served the city as a patrol officer, corporal, sergeant and lieutenant. He has a Bachelor of Science Degree in Organizational Leadership from the University of Charleston. He will oversee a staff of 17 patrol officers, one lieutenant, three sergeants, one detective, one investigator, two community resource officers, one evidence specialist and one administrative assistant.
At the same meeting, Sergeant Jake Reuvers was promoted to lieutenant in a pinning ceremony with Interim Chief Dunlap. After two and one-half years in corrections and graduation from the University of Houston-Downtown Basic Police Officer Academy, Reuvers went to work with the Montgomery County Sheriff's Office in 2010. Reuvers has been a member of the SHPD family since 2012, starting as a patrol officer. He was promoted to sergeant in 2015 and received a Master's Degree in Criminal Justice Leadership and Management from Sam Houston State University in 2016.