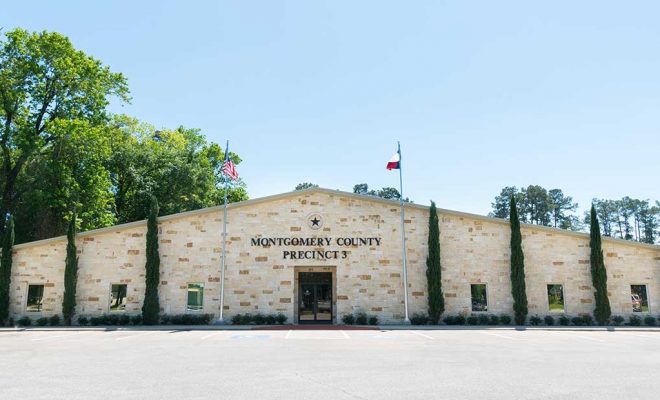 News
Noack proposes plan returning $65 million to taxpayers using CARES Act funds
By |
MONTGOMERY COUNTY, TX – Montgomery County Precinct 3 Commissioner James Noack will seek approval during the Tuesday, June 9, Commissioners Court session for a plan that puts more than $65 million back into the hands of Montgomery County property taxpayers.
"We need a boost in the local economy to assist our families which in turn will help our small businesses," said Noack.
The plan, funded by the roughly $105 million deposited from the federal government into Montgomery County's account as part of the Coronavirus Aid Relief, and Economic Security Act of 2020, will send each homesteaded property owner throughout the county, who completes the application process, a $500 stimulus check. There are currently 130,749 homesteaded properties in Montgomery County. The approximately $40 million remaining from the CARES Act funds can be used for direct COVID cost both current and future.
To qualify for the funds you must:
Own a homesteaded property in Montgomery County as of January 1, 2020
Apply between July 1-August 15
Be current on property taxes
"Putting this money back into the hands of the taxpayers is a must," Noack said. "We will inject this money back into the local economy in order to help revive local business and get our county back to being the best county in the state of Texas."
Commissioner Noack is working with the Montgomery County Attorney's office on final details of the application process and timelines.
For residents of Montgomery County that are leasing, the Commissioners Court just passed a plan on Tuesday, May 26, that opened up funds that renters may apply for. Please call the Montgomery County Community Development office at 936-538-8060 for more information.
Small business owners can still apply for PPP funds. For more information visit https://home.treasury.gov/system/files/136/PPP%20–%20Overview.pdf.
For more information, contact Cody Grimes at cody.grimes@mctx.org or 281-367-3977, option 3.