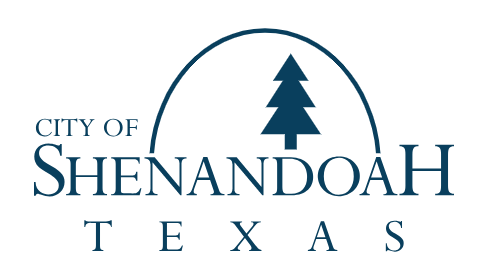 News
Shenandoah City Council Names Dunlap SHPD Chief
By |
SHENANDOAH, TX – It was a sea of blue at the September 9 City of Shenandoah City Council meeting as the Council named a permanent Chief of Police.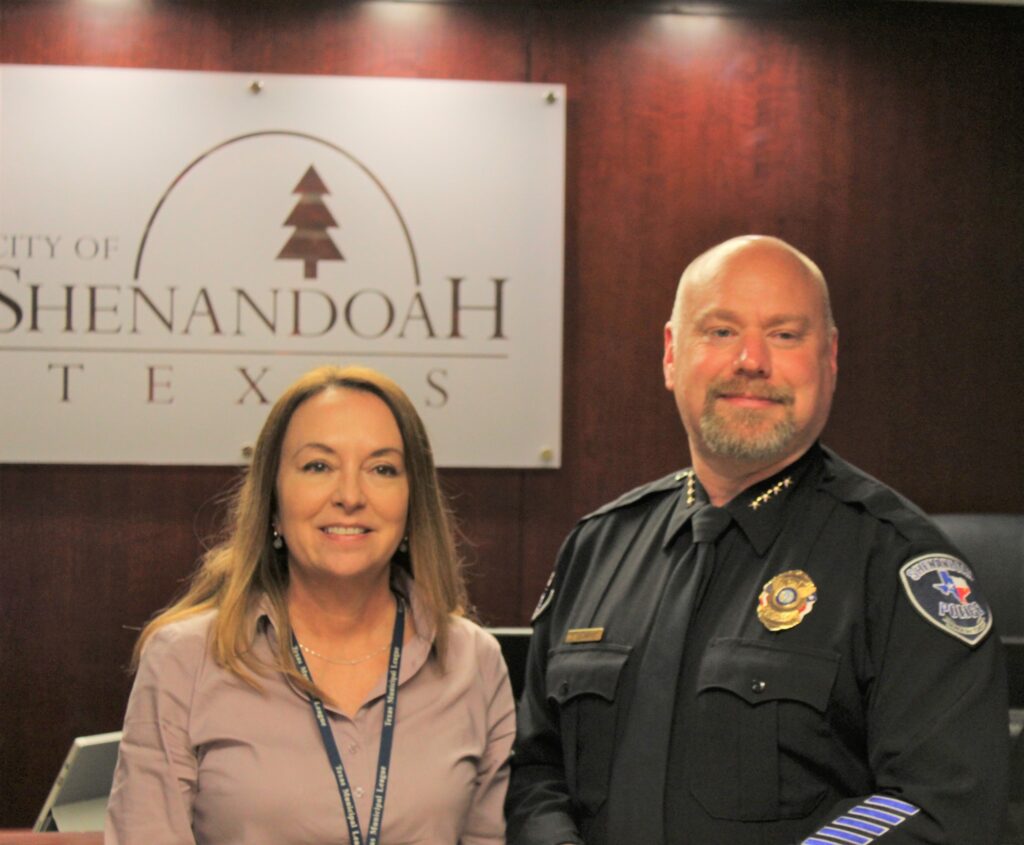 With his family, friends, former coworkers, present coworkers and a lifetime of law enforcement contacts present, Interim Chief Troye Dunlap became Shenandoah Police Chief Troye Dunlap after Council action confirmed his promotion. Councilmember Ron Raymaker formally nominated Dunlap which was seconded by Councilmember Mike McLeod; a unanimous decision was recorded.
Mayor Ritch Wheeler introduced the agenda item by commenting, "This is kinda like my favorite item …  which is usually a new employee but this is a promotion of an employee. I don't think this was a big surprise. Troye's been doing such an outstanding job the last several months that this was a pretty easy one on the agenda."
Following the vote, the new Chief received a round of applause and a standing reception. Former Shenandoah Police Chief John Chancellor was asked to pin the new chief. Upon coming to the podium, Chancellor joked that he didn't have to live with the Chief and thought his wife might like to do the honors instead. Wendy Dunlap proudly pinned her husband while their daughter and sons looked on from the audience. Council then took a break to allow attendees to congratulate the new chief and to take pictures.
At the May 13 meeting, City Council voted to approve the appointment of Troye Dunlap as the Interim Police Chief. He had been acting chief since May 1. Dunlap, a 23-year employee of the Shenandoah Police Department, began his career as a reserve officer in Shenandoah in 1997. During the next 23 years, he has served the city as a patrol officer, corporal, sergeant, lieutenant, acting chief, interim chief, and now as Chief. He holds a Bachelor of Science Degree in Organizational Leadership from the University of Charleston. He oversees a staff of 17 patrol officers, one lieutenant, three sergeants, one detective, one investigator, two community resource officers, one evidence specialist, and one administrative assistant.