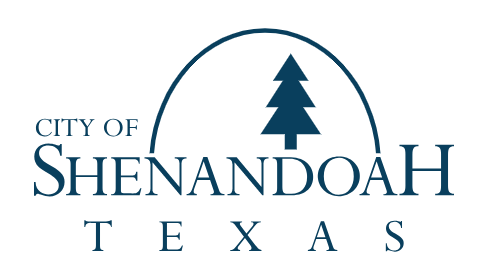 News
Shenandoah Mayor Issues Declaration of Local State of Disaster
By |
SHENANDOAH, TEXAS (March 17, 2020) – Shenandoah Mayor Ritch Wheeler issued a Declaration of Local State of Disaster Due to Public Health Emergency on Tuesday, March 17, to prevent the spread of the potentially devastating COVID-19 disease in the community.
The declaration, pursuant to the Texas Disaster Act of 1975 and the Texas Government Code, activates the emergency management plan and authorizes the furnishing of aid and assistance. The City is authorized to take any actions necessary to promote health and suppress the virus; this includes but is not limited to quarantining of persons and occupied structures, examining and regulating hospitals, regulating ingress and egress from the City and from occupied structures, establishing quarantine stations and emergency hospitals and ensuring compliance for those who do not comply with the City's rules
"This is a necessary step that gives the City the authority to do what it needs to do to protect the public health, safety, and welfare of our residents and visitors," said Mayor Wheeler. "We are diligent in our planning for continuity of operations to serve the public to the best of our ability."
In addition, the declaration limits the sizes of gatherings to not more than 50 people and mandates the cancellation of such gatherings until further notice.  Several Shenandoah food and drink establishments will be restricted to reduce the occupancy of the premise to 50 people or less at any one time with table spacing at a minimum of 10 feet apart. Restaurants may offer to go, delivery and catering options.  Restaurant employees may not report to work if they are sick and must exercise strict handwashing and sanitizing operations.  Bars and clubs must limit occupancy to no more than 50 persons at any time. Movie theatres shall limit occupancy to 25 persons or less at any time.
The declaration comes in conjunction with Montgomery County, which is the City's public health authority, and other cities in the county issuing similar declarations. County Judge Mark Keough also issued a declaration on March 17 that restricted gatherings across the county for food and drink establishments…
The mayor's declaration will take effect immediately and will expire in seven (7) days unless renewed by the Shenandoah City Council.
Mayor Wheeler has called a special meeting of the Shenandoah City Council at 7 pm Monday, March 23. He intends to place the renewal of the declaration on the agenda.
At this time, the City of Shenandoah has canceled the following meetings and events:
Planning & Zoning Commission Meeting, March 17, 2020
Community Garage Sale, March 21, 2020
Regular Municipal Development Board (MDD) Meeting, March 25
Regular City Council Meeting, March 25, 2020
Montgomery County Safety Expo, March 28, 2020
Trash Bash, March 28, 2020
Easter Egg Hunt, April 4, 2020
Civic Club meeting, April 14, 2020
The following facilities/services will be closed until further notice:
Mary Pat Case Swimming Pool
City Park Pavilion – future rentals on hold until further notice
City Park Splash Pad is turned off.
For information on COVID-19 and actions of the city mayor and City Council, visit the City's web page, www.shenandoahtx.us.
View the Declaration of Local State of Disaster Due to Public Health Emergency here