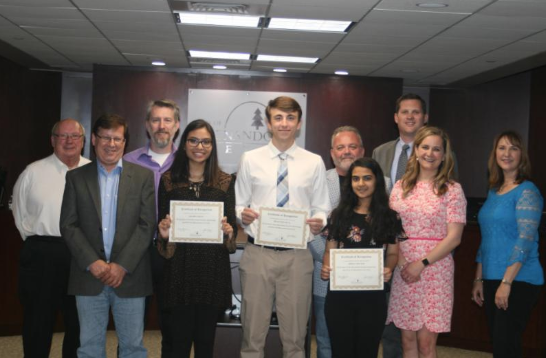 People
Shenandoah Scholarship Winners Announced
By |
SHENANDOAH, TX – At the April 24, 2019 Shenandoah City Council meeting, scholarship committee members Kacie Bevers and Julie Vickers announced the recipients for this year's Shenandoah Resident Scholarships. The scholarships were awarded to Shree Trivedi, Benjamin Seay, and Saadi Khan.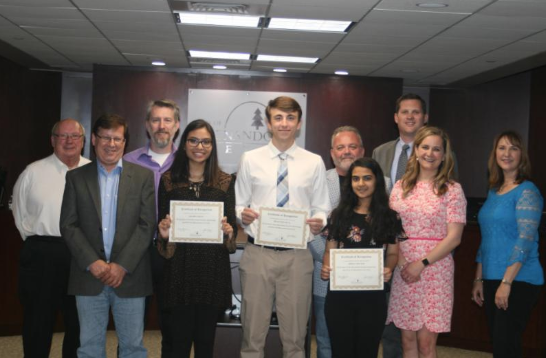 Applicants were required to submit a two-part essay. Part One was a 500-1,000 word essay explaining the applicants thoughts on volunteerism and the long-term and short-term benefits to the community. Part Two was a 250-500 word essay describing where the applicant saw themselves in 20 years.
Students were also required to submit a letter of recommendation from a school faculty member, coach, church minister, or community leader, in addition to a college or trade school acceptance letter.
The Resident Scholarship Fund is sponsored by the Shenandoah Civic Club and is open to all high school seniors who live in the City of Shenandoah. The total scholarship award(s) are a minimum of $2,000.00 and the winner(s) are selected by a committee based on completion of the essay.
Source: The City of Shenandoah