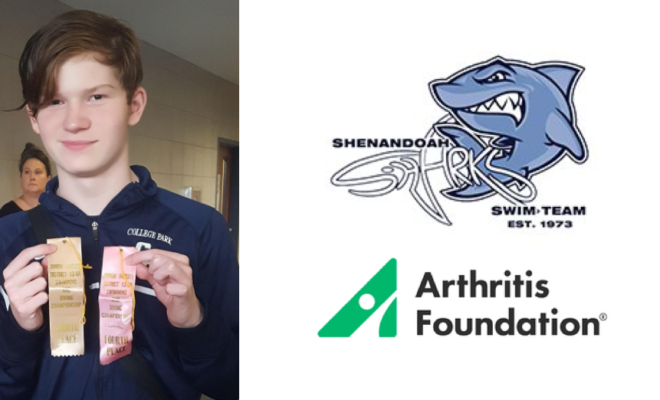 Events
Shenandoah Sharks swimming laps for Arthritis Foundation June 5
By |
Shenandoah, TX – The Shenandoah Sharks have selected The Arthritis Foundation as the 501(c)(3) non profit organization to raise funds for their annual team fundraiser Swim4Sharks. Each year, the Shenandoah Sharks select an organization with direct ties to a family on their team, community or Texas.
Did you know that arthritis affects people of all ages? There are 300,000 kids living with juvenile arthritis in the United States. More children have arthritis than juvenile diabetes, cystic fibrosis, cerebral palsy and muscular dystrophy combined.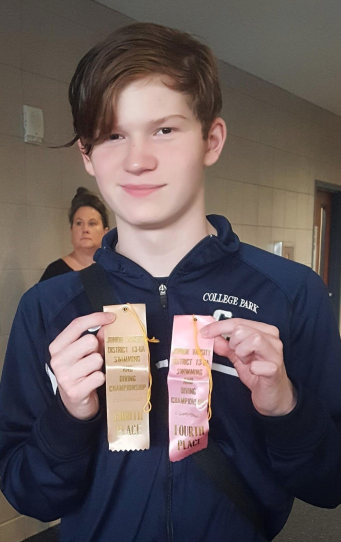 One of the Shenandoah Sharks, Cole Blount, knows all too well the pain that juvenile arthritis can cause. He was diagnosed at 13, but started showing symptoms at age 11. Unfortunately, it can take months or even years for kids and teens to be properly diagnosed. The Arthritis Foundation is working hard each day to ensure more pediatric rheumatologists are properly trained to treat people with arthritis.
Upon being diagnosed, Cole immediately started taking medications to control the inflammation and pain in his joints. Arthritis can affect a few or all of a person's joints and cause permanent damage. Cole has the type of juvenile arthritis that primarily affects his hips and both sacroiliac joints. His doctors anticipate that Cole may need a hip replacement in the next ten years.
Swimming has been a tremendous relief for Cole as it is low impact on his joints. He is thrilled to be the Swim 4 Sharks honoree on June 5 to raise awareness and funds for juvenile arthritis.
The Arthritis Foundation is boldly pursuing a cure for America's #1 cause of disability by investing millions of dollars in scientific discovery, advocacy efforts and resources for those living with arthritis.
To support their fundraising efforts for the cause or make a donation, visit shenandoahsharks.swimtopia.com/shop and sponsor a swimmer by adding their name or fill out the accompanying sponsor form.
The Shenandoah Sharks encourage the community to join their swim team on June 5th at the pool at Mary Pat Case Municipal Pool located at 1488 Wellman Rd, Shenandoah, TX 77384 as they swim laps to support the The Arthritis Foundation. Stop by to watch the swimmers and enjoy a pancake breakfast starting at 8:00 AM.
To learn more about The Arthritis Foundation, visit arthritis.org.
For more information about or to contact the Shenandoah Sharks swim team, visit shenandoahsharks.org.
Source: Shenandoah Sharks