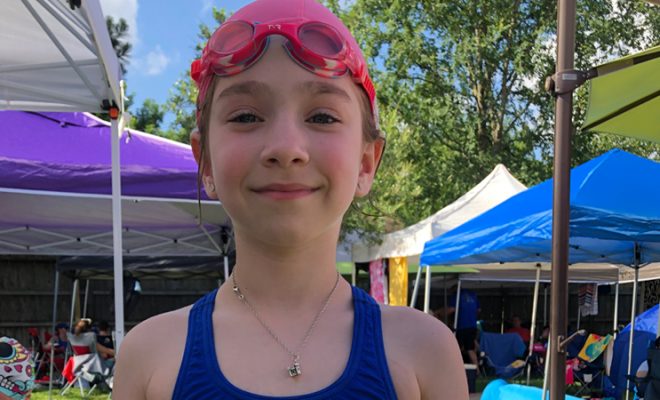 Featured
Shenandoah Swim Team Raises Nearly $6,000 to Benefit JDRF
By |
SHENANDOAH, TX – On June 11, the Shenandoah Sharks Swim Team held its annual Swim 4 Sharks swim-a-thon to benefit Juvenile Diabetes Research Foundation (JDRF). The swimmers were able to raise nearly $6,000 for JDRF.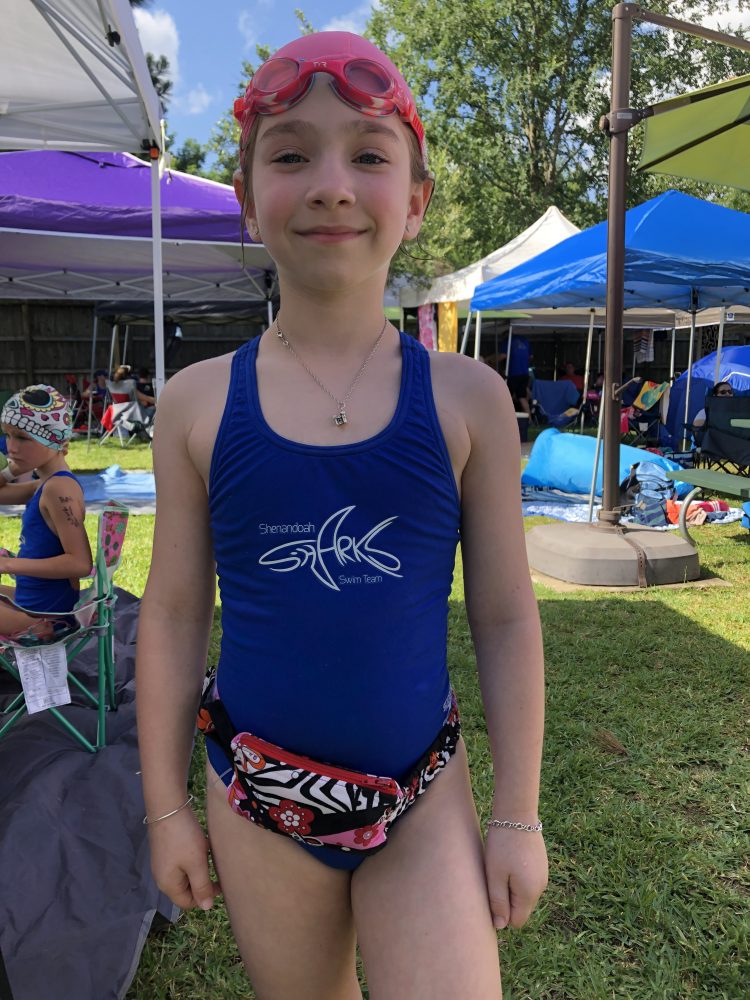 Every year, the swim team holds a fundraiser to an organization that supports a team member and/or the local community. Sharks swimmer Laramie McConnell, now 7, was diagnosed with juvenile diabetes at age 4. McConnell has been swimming on the Sharks swim team since she was 5.
Supporters donated by pledging a dollar amount per lap for a swimmer. The athlete then swam as many laps as possible in an effort to raise as much money as possible while volunteers counted their laps.
At the event, swimmers and families were treated to a pancake breakfast, special swim caps for those who raised $50 or more donated by Raising Canes, and a photo booth donated by Lone Star Parties.
The athletes swam an incredible 4,700 laps total as a team. Two determined swimmers, Emmerson Swanner and Charlotte Martin, each swam 300 lengths of the pool, which is 4.6 miles.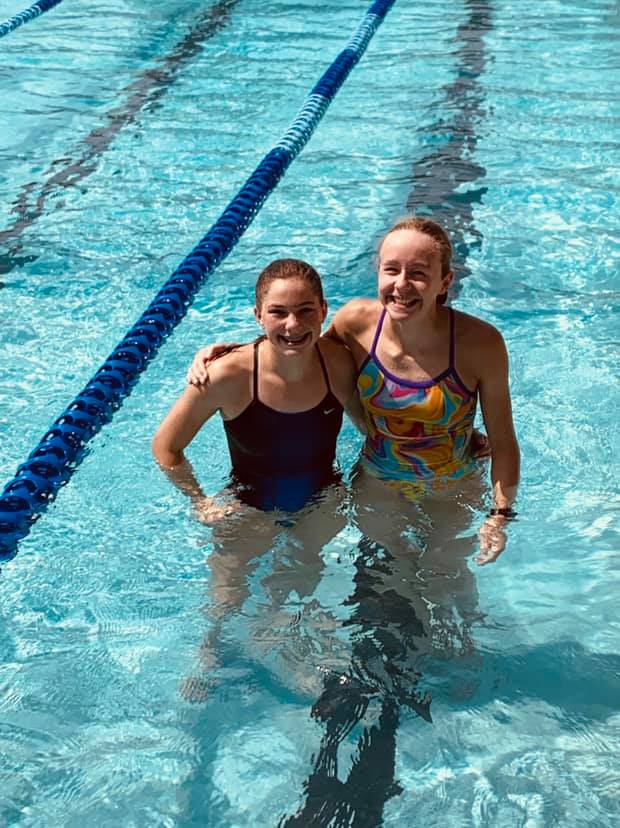 "These swimmers have great hearts. We have always thought of ourselves as a family, not just a swim team," said Dana Blount, President of the Shenandoah Sharks. "The fact that these kids raised so much money in such a short time says how much they care for each other as teammates, friends, and family. We are proud to donate to the Juvenile Diabetes Research Foundation in honor of Shark Laramie McConnell."
Juvenile Diabetes Research Foundation is a nonprofit organization that funds type 1 diabetes (T1D) research, advocates for policies that accelerate access to new therapies, and provides a support network for millions of people around the world impacted by T1D. Learn more at www.jdrf.org.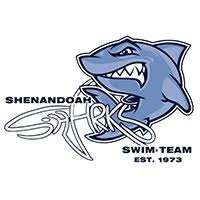 The Shenandoah Sharks Swim Team is a 501c3 summer league swim team based in Shenandoah, Texas. We are affiliated with and swim under the rules of the Northwest Aquatic League (NWAL). Formed in 1973, thousands of children and families have spent their summers with the Sharks over the years. The team prides itself on cultivating personal development in a team environment. For more information about the Shenandoah Sharks swim team, visit shenandoahsharks.org.
Sources: Shenandoah Sharks website, Shannon & Rachel McConnell, Dana Blount (Shenandoah Sharks President), Jessica Withrow (Shenandoah Sharks VP of Fundraising) Juvenile Diabetes Research Foundation (JDRF) Website, Shenandoah Sharks Facebook Page