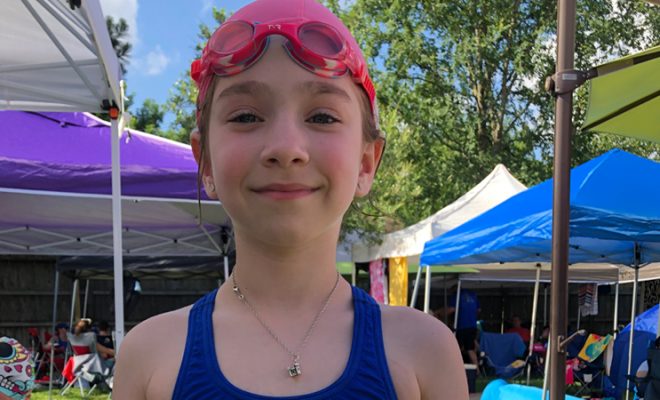 Tiffany Marascio
Featured
Shenandoah Swim Team to Hold Fundraiser to Support Swimmer & JDRF
By |
SHENANDOAH, TX – Every year, the Shenandoah Sharks Swim Team holds its Swim 4 Sharks fundraiser to benefit an organization that supports a team member and/or the local community.
This year, in honor of Sharks swimmer Laramie McConnell, the team will be raising money for Juvenile Diabetes Research Foundation (JDRF) Tuesday, June 11 at 8:00 a.m.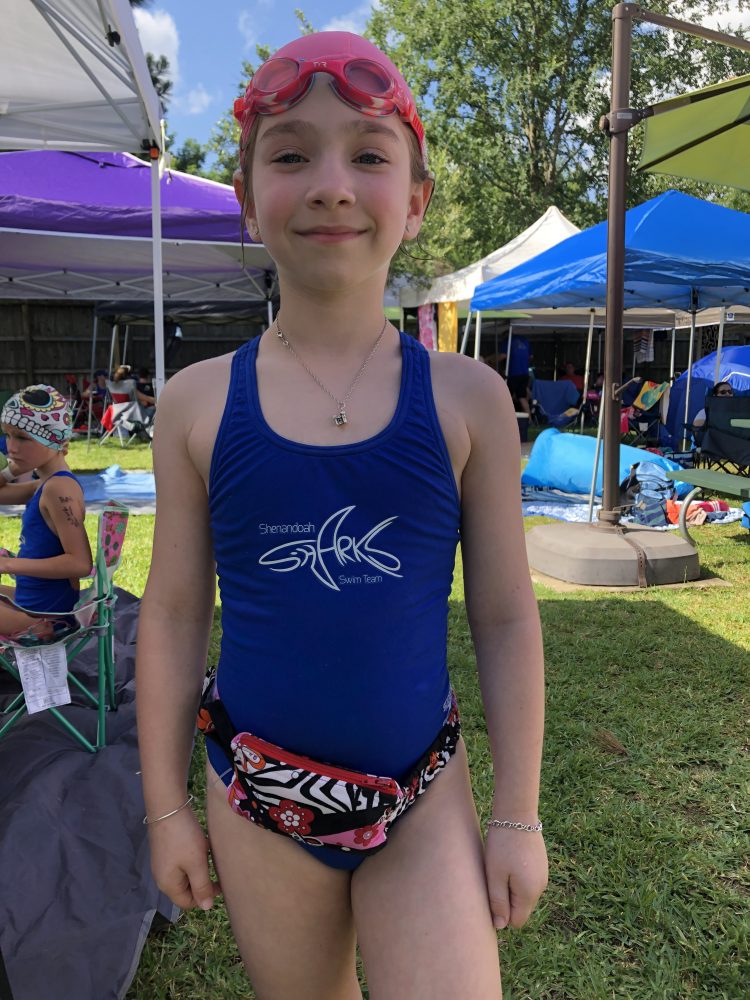 McConnell, now 7, was diagnosed with juvenile diabetes at age 4. McConnell's mother, Shannon, also has type 1 diabetes, which was diagnosed when she was 8.
McConnell has been swimming on the Sharks swim team since she was 5. McConnell's mother, her aunt Rachel, and her uncle Josh all swam on the team in the 1980's. The Shenandoah pool's namesake, Mary Pat Case, was their coach. Even then, the Shenandoah Sharks supported its swimmers, and the Swim 4 Sharks fundraiser benefitted JDRF.
McConnell has to make adjustments to be able to swim competitively. Although the concession stands at swim meets are full of candy, donuts, and other sugary items, she is unable to eat sweets like the other swimmers. If she has to wait longer than 5 minutes between her swim events, she needs to use her insulin pump.
Supporters donate by pledging a dollar amount per lap for a swimmer. The swimmer will swim as many laps as possible to raise as much money as possible while volunteers count their laps. Many swimmers are able to swim 100 laps or more. The event includes a pancake breakfast, photobooth, and prizes for the amount of laps the athletes swim.
"Each year it amazes me how important it is to each swimmer to help their fellow teammate," said Shenandoah Sharks Swim Team President Dana Blount. "Every swimmer does their best to swim as many laps as possible to raise as much money as they can. I'm very proud of the heart in all of our Sharks."
The Shenandoah Sharks encourage the community to come out to support the swim team at Mary Pat Case Municipal Pool located at 1488 Wellman Rd, Shenandoah, TX 77384 as they swim laps to benefit JDRF. Stop by to watch the swimmers and enjoy a pancake breakfast starting at 8:00 a.m. In addition to donations pledged per lap, fixed donations are also accepted. To make a donation, email fundraising@shenandoahsharks.org.
Juvenile Diabetes Research Foundation is a nonprofit organization that funds type 1 diabetes (T1D) research, advocates for policies that accelerate access to new therapies, and provides a support network for millions of people around the world impacted by T1D. Learn more at www.jdrf.org.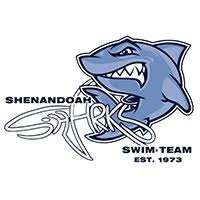 The Shenandoah Sharks Swim Team is a nonprofit summer league swim team based in Shenandoah, Texas. The team is affiliated with and swims under the rules of the Northwest Aquatic League (NWAL). Formed in 1973, thousands of children and families have spent their summers with the Sharks over the years. For more information about or to contact the Shenandoah Sharks swim team, visit shenandoahsharks.org.
Sources: Shenandoah Sharks Swim Team website, Shannon & Rachel McConnell, Dana Blount (Shenandoah Sharks President), Jessica Withrow (Shenandoah Sharks VP of Fundraising) Juvenile Diabetes Research Foundation (JDRF) Website