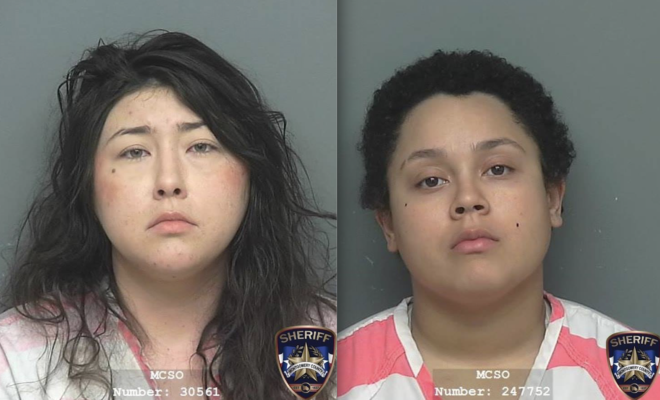 News
Sheriff Arrest Two in Connection with Bank Robbery
By |
On February 15, 2019, Detectives with the Montgomery County Sheriffs Office Homicide – Violent Crimes Unit, along with the Special Agents with the Federal Bureau of Investigation, arrested Jasmin Nicole Cruz (DOB: 09/04/93) for the robbery of the Chase Bank located at 8201 Kuykendahl Rd, The Woodlands, TX on February 13, 2019.
Read original article about bank robbery incident here.
Cruz was arrested at her apartment, 3600 College Park Dr, The Woodlands, TX without incident. During the investigation. Detectives also learned Cruz's girlfriend, Victoria L Mclean (DOB: 02/09/90) (the bank teller that was robbed), was arrested and charged with felony theft in connection with the robbery.
During an interview with Detectives, Cruz confessed to her role in the robbery, and led investigators to the remainder of the cash taken. The investigation is still ongoing. If you have any information regarding this incident, please contact Montgomery County Sheriffs Office at 936-760-5800, the FBI, or Crime Stoppers at 1-800-392-STOP (7867) and refer to case #19A052019.
Source: Scott Spencer, Lieutenant, Montgomery County Sheriffs Office, Executive Division