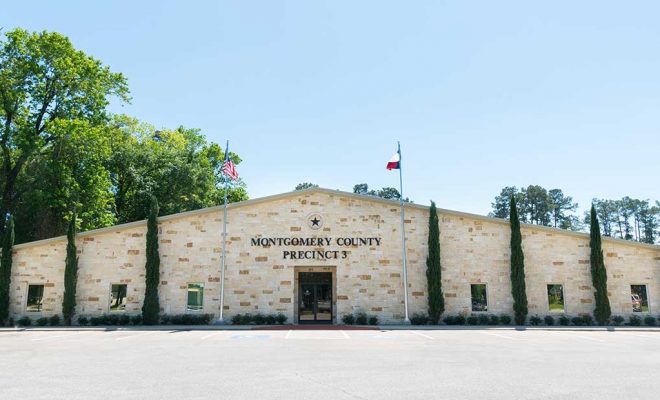 News
Sheriff Henderson, Commissioner Noack bring MCSO substation to Rayford Road
By |
SPRING, TX – Montgomery County Sheriff Rand Henderson and Precinct 3 Commissioner James Noack are working to build a new Montgomery County Sheriff's Office (MCSO) District 2 substation along the Rayford Road corridor.
"During a time when local governments are trying to defund law enforcement, I understand the importance of increasing law enforcement presence and visibility," Commissioner Noack said. "The Rayford Road corridor is one of the fastest growing areas in Montgomery County, and we want to ensure that the residents of this area feel safe and know that we intend to maintain law and order in Montgomery County."
The new station, designed by professional architecture firm PGAL, will be located at 655 Rayford Road, formerly the location of the Dollar General and Car Wash. Commissioners Court awarded the contract to build the new Sheriff's Office Station to Conroe-based LDF Construction Inc.
Sheriff Rand Henderson states "I am grateful for the leadership of Commissioner Noack and the entire Commissioner's Court for the new Sheriff's Office substation in South Montgomery County. As our county continues to grow so do the needs of our community. This new substation is strategically located to serve the growing population and is in line with our campus master plan. The new substation will house patrol, detectives as well as a maintenance facility to handle vehicle repairs. The centralized location of this substation will also allow the public an easier way to locate and come to the facility to address their public safety issues. Additionally, by placing the substation in this location it will save valuable resources by reducing travel, man-hours and response times."
For more information from Commissioner James Noack's Office call 281-367-3977 For more information from Sheriff Rand Henderson Office call 936-538-3456.