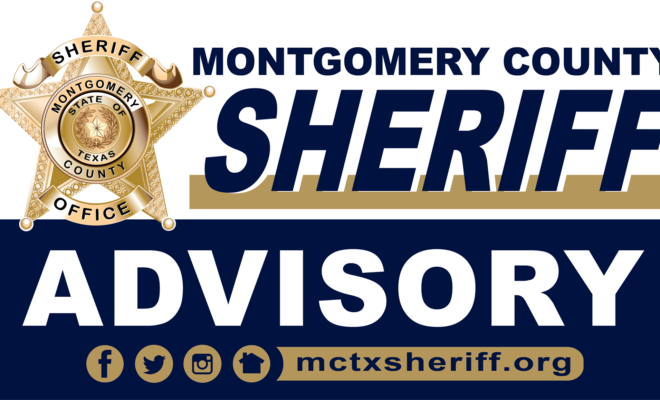 News
Sheriff investigates Robbery and Homicide in Magnolia
By |
On December 6, 2020, at about 1:00 a.m., Deputies from the Montgomery County Sheriff's Office were dispatched to the 9000 block of Carraway Lane, Magnolia, TX in reference to a shooting.
Upon arrival, Deputies learned a male and his common-law wife were working in a portable storage building directly behind a food trailer. Two black male suspects entered the storage building pointing pistols at the male and his wife, demanding money and their cell phones. One of the suspects discharged a firearm, striking the male, at which time both suspects fled the scene. The victim succumbed to his injuries and was pronounced deceased at the scene. The deceased male was identified as Miguel Angel Flores-Delarosa (H/M 37).
Montgomery County Homicide and Violent Crimes Detectives and Montgomery County Crime Scene Investigators were called to the scene for further investigation.
If you have any information about this incident please contact the Montgomery County Sheriff's Office at 936-760-5800 or Multi-County Crime Stoppers at 1-800-392-STOP (7867).
Our thoughts and prayers go out to the victim's family and friends.
Source: Specialist Thomas Smith, Montgomery County Sheriff's Office, Administrative Services