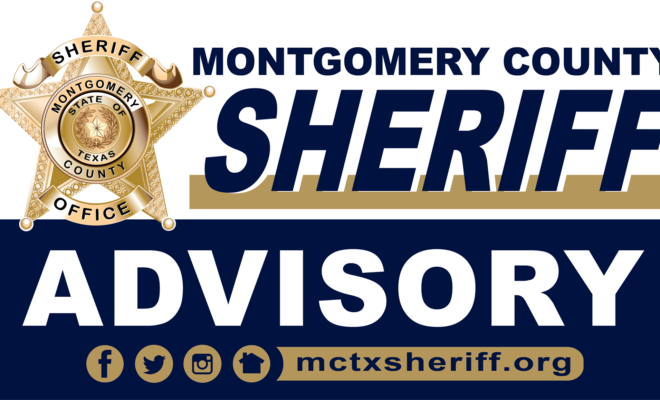 News
Sheriff Investigating Shooting on Tommy Smith Road in Conroe
By |
On November 22, 2019, at 11:40 AM, Montgomery County Sheriff's Office was dispatched to the 13300 Block of Tommy Smith Rd Conroe, TX in reference to a disturbance in progress. Dispatch received a 911 call in reference to a female who advised her estranged husband was breaking into her house. The female advised dispatch she locked herself in a room, and her estranged husband was trying to break into the room.
While on the phone with the female, Dispatch heard what sounded like a gunshot. When Deputies arrived on scene, they located the estranged husband a 64-year-old white male with an apparent gunshot wound to the chest. Montgomery County Hospital District Medics arrived on scene, and transported the male to Conroe Regional Hospital where he later succumbed to his wounds.
Montgomery County Sheriff's Office Homicide and Violent Crimes Detectives are on scene investigating along with Crime Scene Investigators. This is an active scene and no other information at this time.
Source: Specialist Thomas Smith, Montgomery County Sheriff's Office, Administrative Services