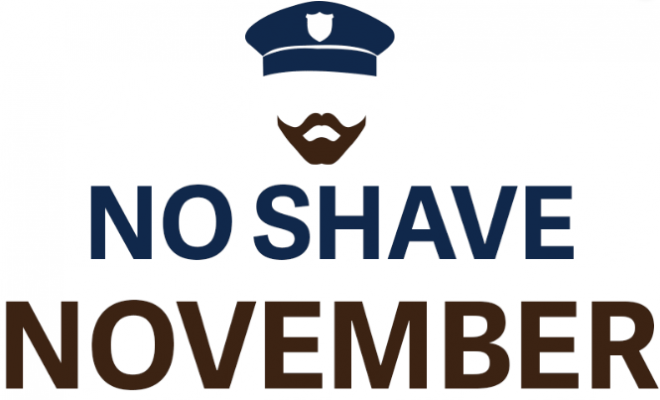 News
Sheriff Office continues their Fight against Cancer in No Shave November
By |
The Montgomery County Sheriff's Office and The Leukemia & Lymphoma Society have partnered once again to grow awareness in the fight against cancer. For the third year, Sheriff Rand Henderson has authorized "No Shave November" for employees of the Sheriff's Office and is honored to donate the charitable proceeds to The Leukemia & Lymphoma Society.

Sheriff Rand Henderson states, "Every dollar raised brings us one-step closer to beating cancer once and for all. I am thankful to our employees and our community for partnering with us to raise awareness and funds for an amazing organization."

The mission of The Leukemia & Lymphoma Society (LLS) is to research cures for blood cancers and improve the quality of life of patients and their families. They also provide resources and support for patients, survivors, families and healthcare professionals.

The goal of No Shave November is to grow awareness by embracing our hair, and honoring those who have lost theirs during cancer treatment. To participate, employees must make a one-time charitable donation of $50.00 to The Leukemia & Lymphoma Society – The Woodlands. Employees donate the money they typically spend on shaving and grooming so they can raise awareness about cancer, and aid those fighting the battle. At the conclusion of the month, Sheriff Henderson will present a check to The Leukemia &
Lymphoma Society for all the proceeds collected.

If you are interested in donating to the fight against cancer, visit https://pages.lls.org/ltn/txg/montcty20/montgomerycountysheriffsofficenoshavenovember.
Source: Specialist Thomas Smith, Montgomery County Sheriff's Office, Administrative Services