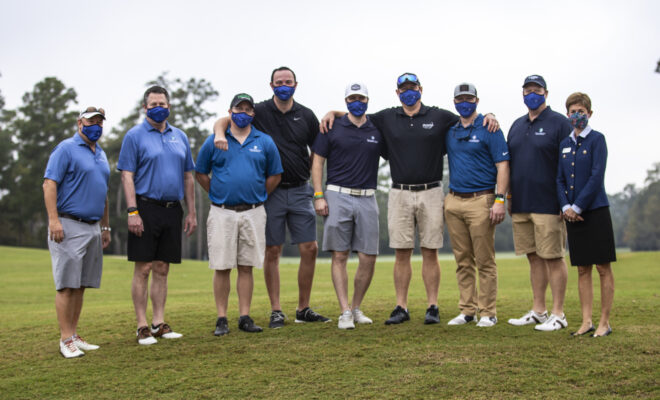 Photo Credit: The Woodlands Christian Academy
News
Warrior Boosters Sold Out Golf Tournament benefits Woodlands Christian Athletics and Fine Arts Programs
By |
On Wednesday, October 21, approximately 100 golfers and volunteers gathered at The Woodlands Country Club in support of The Woodlands Christian Academy's (TWCA) 9th annual Warrior Boosters Golf Tournament. The sold out event was presented by title sponsor Waste Connections Inc., and chaired by Amy Torres, Brent Tucker and Jenny User.
When asked why Waste Connections chose to sponsor the golf tournament for the third consecutive year, Rob Nielsen, Regional VP at Waste Connections Inc., and father of four Woodlands Christian students said, "It's a fun way to support the school with some entertainment for the parents. I love the staff at Woodlands Christian and it's our way of showing support for everything they do for our kids."
Throughout the course were opportunities for participants to win amazing prizes, with Team Simplify placing first overall.
The Woodlands Christian Academy is a PreK – 12th grade college preparatory school that integrates learning with biblical faith and challenges students to reach their highest potential – spiritually, academically, physically and socially. For more information visit twca.net.
Advertisement