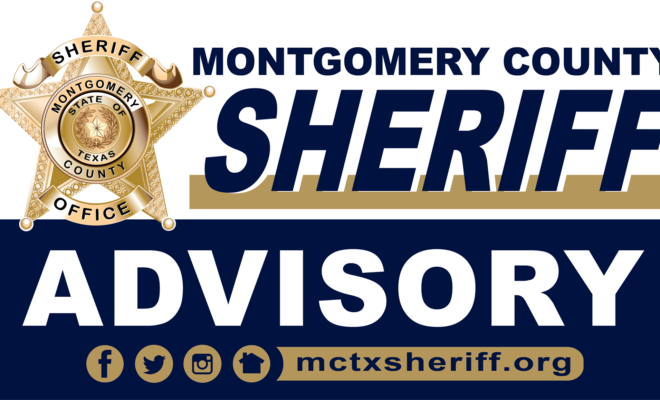 News
Sheriff Searching for Suspect in Attempted Robbery in Woodlands Post Office Parking Lot
By |
On October 27, 2020 at about 2:20 PM, deputies with the Montgomery County Sheriff's Office were dispatched to The Woodlands Post Office located at 10800 Gosling Road in The Woodlands, Texas in reference to a shooting call. During the investigation it was learned a white male attempted to rob another male in the post office parking lot. A concerned citizen noticed the disturbance and witnessed the suspect produce what appeared to be a firearm and threaten the victim. The concerned citizen exited his vehicle with his firearm and told the suspect to stop what he was doing. The suspect then fled the scene while pointing his firearm at the concerned citizen. The concerned citizen discharged his firearm multiple times, but no rounds struck the suspect or any other persons in the area.
Montgomery County Sheriff's Office, with the assistance of the Texas Department of Public Safety, attempted to locate the suspect, but were unsuccessful. Detectives with the Montgomery County Sheriff's Office Homicide and Violent Crimes unit are actively investigating the incident and attempting to identify the suspect.

The suspect is described as a white male with slender build and was wearing a dark blue hoodie, blue jeans and a mask.

If you have any information regarding the identity of the suspect, please contact the Montgomery County Sheriff's Office at 936-760-5800 or Multi-County Crime Stoppers at 1-800-392-STOP (7867) and reference Case # 20A336893.
Source: Maggie Moseley, Specialist, Montgomery County Sheriff's Office, Administrative Services Division