Photo Credit: Montgomery County Sheriff's Office
News
Sheriff SWAT Team recognized for actions as part of the Gulf Coast Violent Offender Fugitive Task Force
By |
The Montgomery County Sheriff's Office is proud to be a part of the Gulf Coast Violent Offender Fugitive Task Force, which received the United States Marshals Service 40th Director's Honorary Awards – Distinguished Group Award. The director's award is the highest award presented to employees and citizens who performed in an exemplary manner or who have made significant contributions to the efficiency and effectiveness of the US Marshal Service.
This award was presented to the Gulf Coast Violent Offender Fugitive Task Force, specifically for the members of Team 7, which is comprised of Montgomery County Sheriff's Office and Deputy US Marshal's for their role in the investigation of a homicide suspect wanted for multiple felony warrants.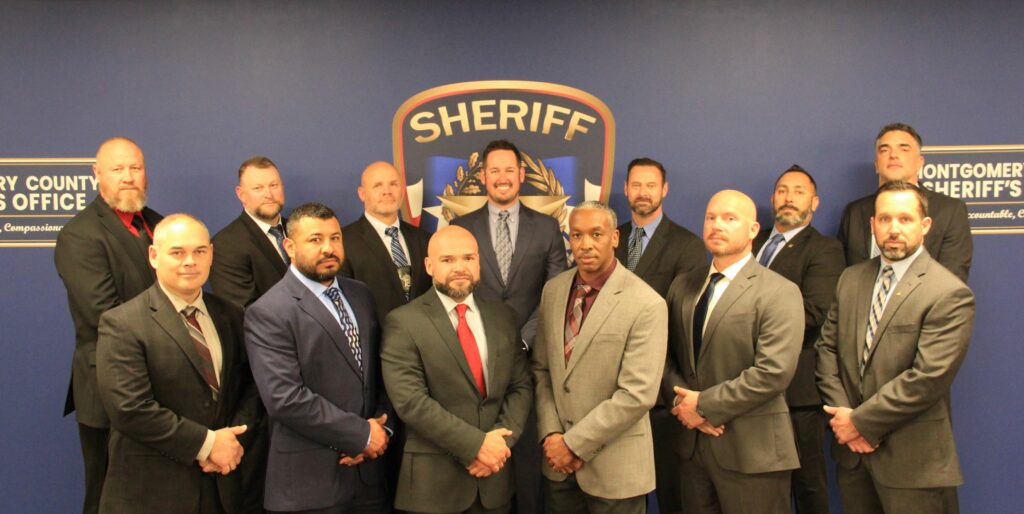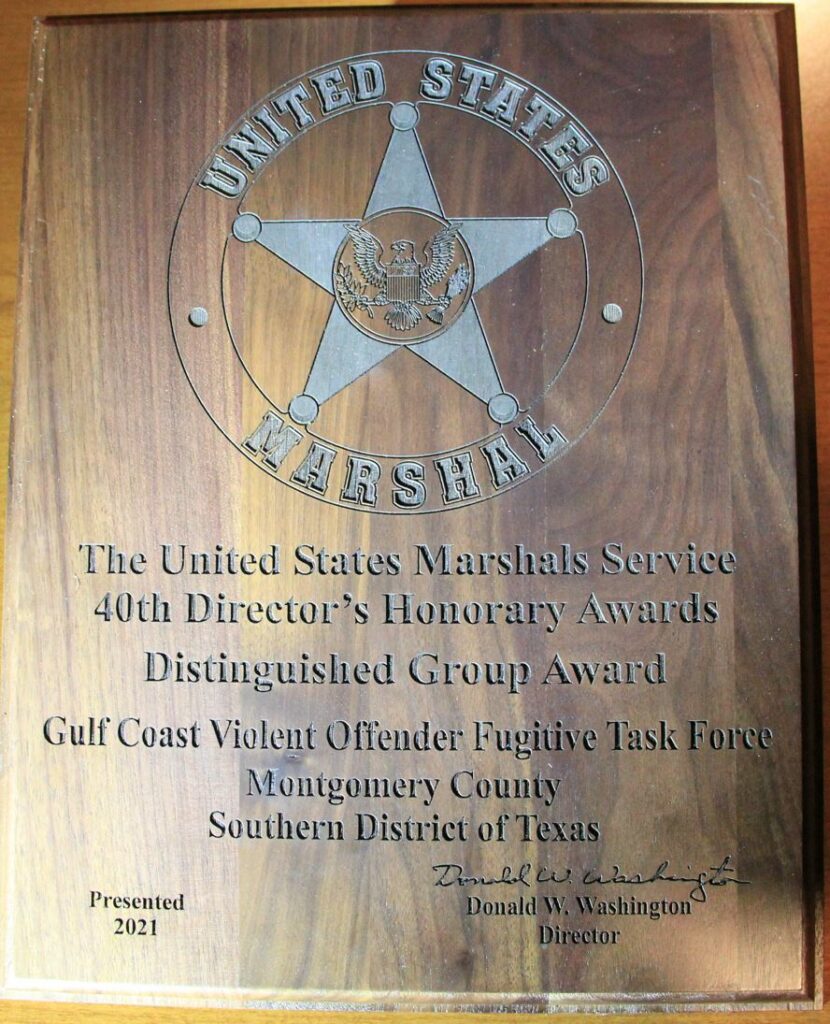 On July 22, 2020, the Harris County Sheriff's Office issued an arrest warrant for Christopher Julian and called on the United States Marshals Gulf Coast Violent Offenders and Fugitive Task Force to assist in his apprehension. Julian was charged with aggravated assault with a deadly weapon for shooting at his girlfriend while both were driving separate vehicles. Later that same day, in an argument within another county, Julian fatally shot a friend multiple times in the chest in front of the friend's girlfriend and her children. As a result, the Montgomery County Sheriff's Office issued an additional arrest warrant with homicide charges and called the Task Force to apprehend him. The following morning, the Task Force organized a surveillance team surrounding Julian's residence. Shortly after, Julian began shooting an assault rifle at a high rate of fire out of every window on the first floor, firing approximately 175 rounds at police. After throwing multiple firearms through a window, Julian used an aerosol can and cigarette lighter to set fire to the house, causing thick black smoke to fill the neighborhood. The Harris County SWAT team used a robot equipped with a camera to enter the house, where they discovered Julian's body. The cause of death was determined to be smoke inhalation. While maneuvering under gunfire, the forward-thinking actions of the Task Force to quickly evacuate those residing in nearby homes prevented injuries of innocent neighbors.
Source: Steve Squier, Specialist, Montgomery County Sheriff's Office, Administrative Services