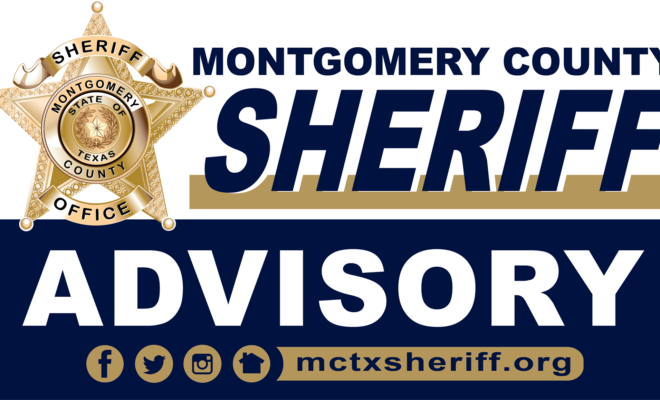 News
Sheriff's Office conducts Death Investigation in Conroe
By |
UPDATE 7/5/23 4:04pm: MCTXSheriff Conducts Death Investigation 
The Montgomery County Sheriff's Office can confirm the individuals found deceased yesterday afternoon are 74-year-old male Ilias Karamanolis, and 76-year-old female Maria Paragios. Both were residents at the Spindle Oaks Drive address. Investigations indicate that this is a murder-suicide, with Ms. Paragios being the victim in this case. Our thoughts and prayers are with her loved ones at this difficult time.
MCTXSheriff Conducts Death Investigation 
On July 4, 2023, at about 2:36pm, MCTXSheriff Deputies responded to the 17100 block of Spindle Oaks Drive in Conroe for a welfare check. Upon arrival, deputies located a male and a female both in a decomposition state. The two individuals are believed to be a married couple from the address. The investigation indicates this is an isolated incident, and there is no threat to the public. Pending next of kin notification, the identity of the two individuals cannot be released.
Montgomery County Sheriff's Office Homicide and Violent Crimes Detectives, along with Crime Scene Investigators are currently conducting their investigation.
This is an active scene, and further details will be available once the investigation is complete.
Source: Miranda Hahs, Specialist, Montgomery County Sheriff's Office, Administrative Services