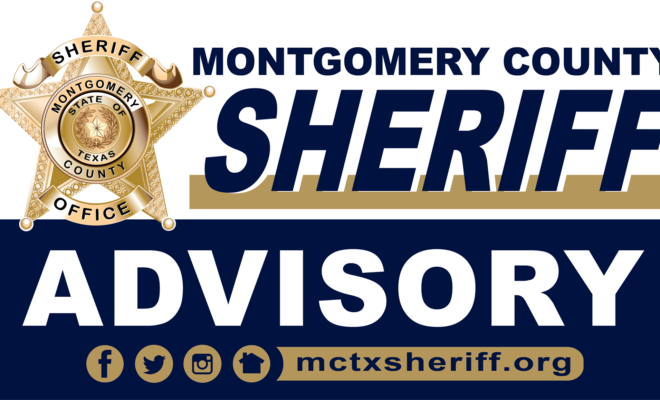 News
Sheriff's Office investigates Armed Robbery at The Woodlands Mall 
By |
On November 15, 2023, at about 7:15 pm, Deputies with District 6, The Woodlands Township Division, responded to the Macy's parking lot of The Woodlands Mall in reference to an Aggravated Robbery call. Units learned that three suspects approached a vehicle in the parking lot, pointed a firearm at the occupants, and stole the vehicle and the victims' purses and property.
Throughout the course of this investigation, Detectives with the Homicide and Violent Crimes Division learned that a fourth individual was involved in the robbery, who appears to have driven a separate vehicle from the scene.
The stolen vehicle and the victim's property were recovered a short time later in an abandoned lot in Houston.
The suspects are described as four black males. One male is pictured below wearing a white tank top and grey pants. The suspect vehicle, also shown below, is described as a small, grey, four door sedan. 
If anyone has any information that could lead to the identities of these suspects, please contact the Montgomery County Sheriff's Office at 936-760-5800 option 3 or to remain anonymous contact Multi- County Crime Stoppers at 1-800-392-STOP [7867] and refer to case # 23A338180.
The Montgomery County Sheriff's Office would like to remind our citizens to always be aware of your surroundings when walking in a parking lot. You can always request a security guard accompany you to your vehicle if you feel unsafe. Lock all doors and do not leave valuables in your vehicle, even for a very short period of time.
The Montgomery County Sheriff's Office takes crimes like this very seriously. Increased Holiday Patrol Units have already been deployed in and around the major shopping areas to enhance safety as our residents enjoy the holiday season.
Source: Miranda Hahs, Specialist, Montgomery County Sheriff's Office, Administrative Services