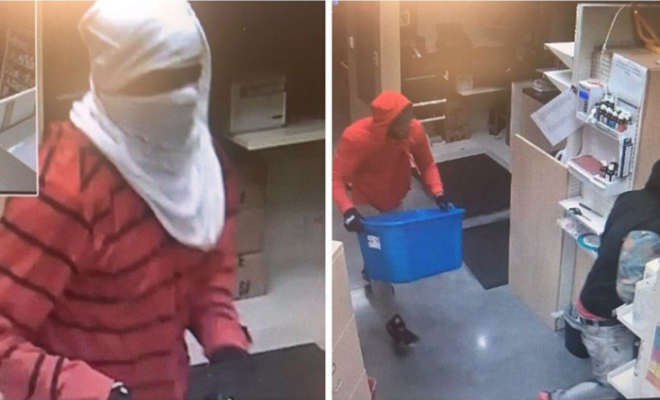 News
Sheriff's Office Investigating HEB Pharmacy Burglary 
By |
The Montgomery County Sheriff's Office is seeking the public's help in identifying suspects who burglarized an HEB in Montgomery County, Texas.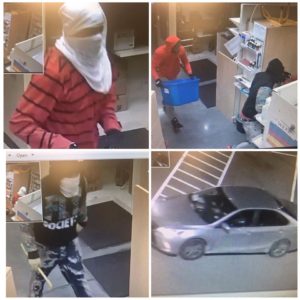 On October 4, 2017, at approximately 2:34 a.m., Montgomery County Sheriff's Deputies were dispatched to the HEB located at 3540 Rayford Road, Spring, Texas in reference to a burglary in progress.
While enroute, Deputies were advised that employees of HEB were watching via video surveillance as 3 male suspects broke into the pharmacy and where stealing numerous prescription medications. Deputies were advised that the suspects were leaving in a silver 4 door passenger car. The three male suspects were dressed in pants, long sleeve shirts, hats, gloves, had their faces covered. All three suspect began to grab different bottles, placing them inside a blue plastic tub and then exited the store leaving in the silver passenger car.
If you have any information about these suspects or this vehicle, please contact the Montgomery County Sheriff's Office 936-760-5800 or Crime Stoppers at 1-800-392-STOP (7867) and refer to case#17A298821.
Source: Lieutenant Scott Spencer, Montgomery County Sheriff's Office, Executive Division