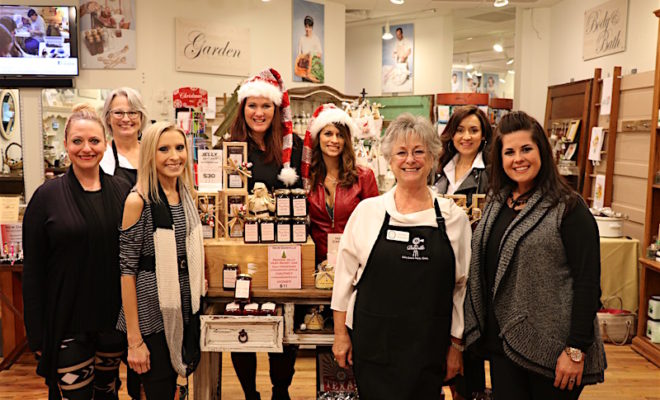 Business
Shop for a Cause: New Danville
By |
'Tis the season for shopping! Not really, but it can often feel this way as we enter the holiday season and the pressure is on to purchase gifts for family and friends.
In the spirit of the season, Hello Woodlands loves to highlight small businesses and local charities that truly benefit from the community's support, gifts and service. And if you purchase a gift at the New Danville store in Market Street, you can both by supporting their cause!
New Danville is a self-sustaining, master-planned integrated community where adults with intellectual and developmental disabilities can Live, Learn, Work and Grow emotionally, socially, and spiritually with their non-disabled peers. New Danville is an exciting program for adults with Intellectual and Developmental Disabilities. Located on 42 acres in Willis, Texas they offer a training program that is unique to Texas.
The men and women in their program participate in a variety of activities, including making goods for the New Danville store in Market Street. The store offers a variety of fine products, from birdhouses to mosaic crosses, writing pens and an all natural line of bath and body products.
Our team had the pleasure of taking a tour, tasting many of the delicious goods, and discovering the gorgeous (and affordable!) items New Danville offers to support their mission. Be sure to visit our Facebook page to learn more about our experience and what to expect when you visit the New Danville store!
To learn more about New Danville and their mission, visit NewDanville.org