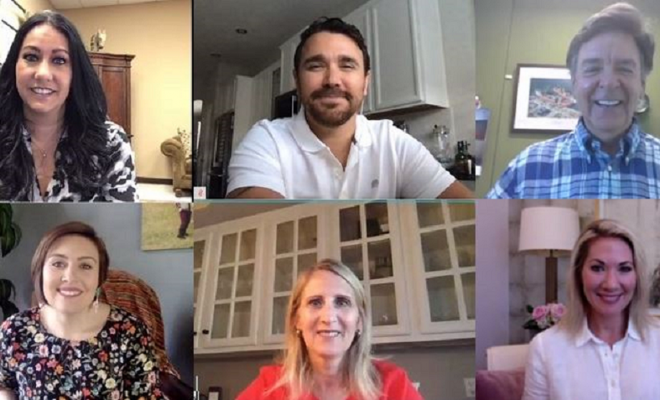 Art & Culture
Six New Members Join The Woodlands Arts Council Board of Directors
By |
THE WOODLANDS, TX – Six new members have been added to The Woodlands Arts Council's Board of Directors: Edmund "Ned" Chapman, Haley Garcia, Kim Phillips, Gabriela Rodriguez, Kyle Rojas and Brittany Sloan.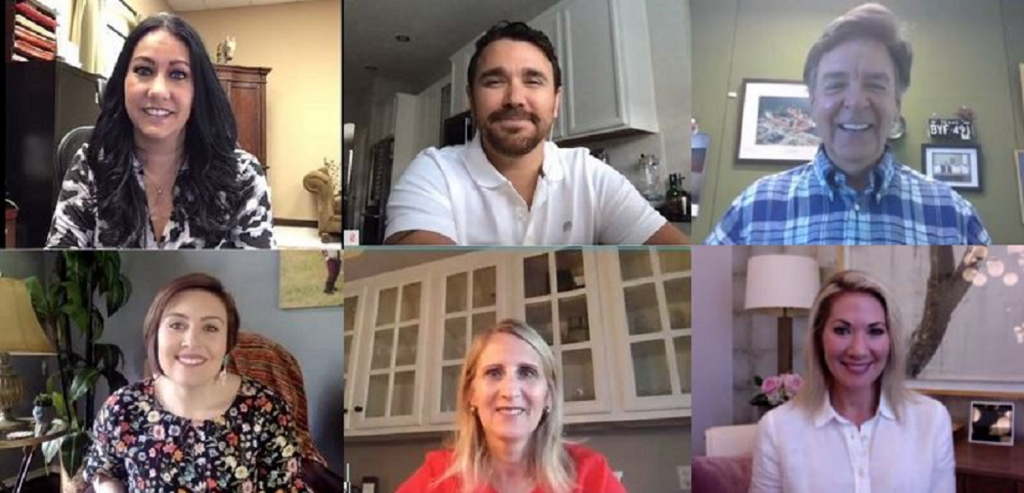 The Woodlands Arts Council produces The Woodlands Waterway Arts Festival, one of the most successful juried arts festivals in the country. The Council also promotes and celebrates the arts in our community through the Art Bench Project, Student Art Scholarships, and educational outreach programs for students, seniors and those with special needs.
"This distinguished group of community leaders brings new ideas and talents to our outstanding organization," said Dr. Maria Holmes, Board President. "Especially in these challenging times, we welcome their expertise in a variety of fields, including finance, legal, marketing, and real estate."
Ned Chapman is a Senior Counsel for Exxon Mobil Corporation. He is very active in The Woodlands, serving as Board President of the Grogan's Mill Village Association and a representative on the Grogan's Mill Residential Design Review Committee (RDRC).
Haley Garcia is a Broker Associate and Executive Business Coach with 20 years of experience in real estate. Garcia specializes in luxury listings located in some of Houston's most exclusive neighborhoods. She also enjoys sharing her talents with nonprofits in the community, including Women of The Woodlands, Habitat for Humanity, and the Leukemia/Lymphoma Society.
Kim Phillips is Vice President of Marketing for the Howard Hughes Corporation, developer of The Woodlands, Bridgeland and The Woodlands Hills master planned communities. HHC and The Woodlands Development Company are founding partners of The Woodlands Arts Council. Kim serves on Visit The Woodlands Marketing Advisory Committee, American Marketing Association's Marketing Committee for North Houston and Montgomery County's Behavior Health & Suicide Prevention Task Force.
Gabriela Rodriguez is a Senior Financial Executive with more than 15 years of experience in finance and accounting in the oil & gas, healthcare and manufacturing industries. She is currently Corporate Controller for RB Products in Houston.
Kyle Rojas is a Private Wealth Advisor for Goldman, Sachs & Co. He was an officer in the US Air Force for 12 years. Locally, he chaired The Woodlands Economic Outlook Conference and is President of the Rice University Jones Graduate School of Business Student Association.
Brittany Sloan is an Associate Attorney for The Strong Firm, PC in The Woodlands. Her community activities include Officer and Board Member of Meals on Wheels of Montgomery County, Leadership Montgomery County Class of 2018, and Instructor at Lone Star College's Academy of Lifelong Learning.
"I would like to express my greatest appreciation to our outgoing Board Directors, former President Deb Spiess, Valerie Walker, and Theresa Terrell, for their incredible leadership during the past several years," Dr. Holmes said. "Their passion and commitment for serving others and our community as thought leaders and advocates for our outreach programs has been instrumental to The Woodlands Arts Council's success today."
The Woodlands Waterway Arts Festival has been rescheduled for Saturday, October 17 and Sunday, October 18, 2020. The VIP Art Dash Party is set for Friday, October 16. To join the Friends of The Arts Council, volunteer, and purchase tickets for the Festival, visit www.thewoodlandsartscouncil.org.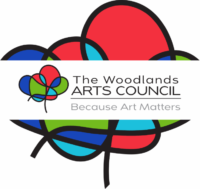 The Woodlands Arts Council provides regional, cultural and educational enrichment opportunities that encourage, support and promote the performing and visual arts in our community. From the award-winning Woodlands Waterway Arts Festival to public art installations and the year-round community and educational outreach programs of Because Art Matters, the council has one primary goal….making our community better, Because Art Matters!