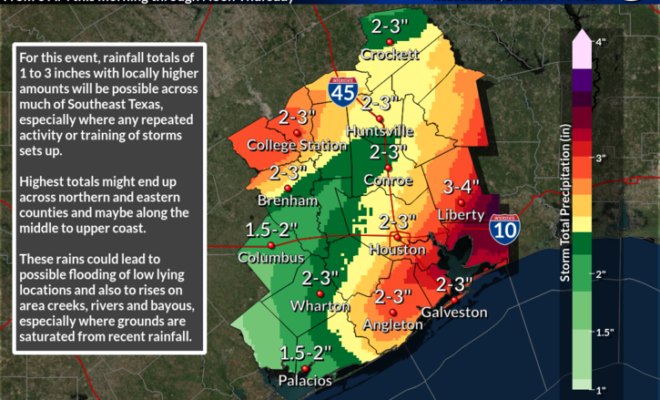 News
Lake Conroe Update: SJRA dam releases due to rainfall
San Jacinto River Authority shared a press release stating that, "Due to the National Weather Service's most recent forecast, we wanted to provide a quick update on what is happening at Lake Conroe."
Currently lake level is at 201.35 above mean sea level (msl) and the San Jacinto River Authority (SJRA) is releasing at a rate of 3,198 cubic feet per second (cfs). With current forecasts predicting anywhere from 1 to 3 inches of rain in the watershed (image below), SJRA will continue to monitor the forecast and make adjustments to the release rate accordingly. The San Jacinto River Authority (SJRA) will continue coordinating with core partners in Harris and Montgomery Counties as the weather event moves through our area.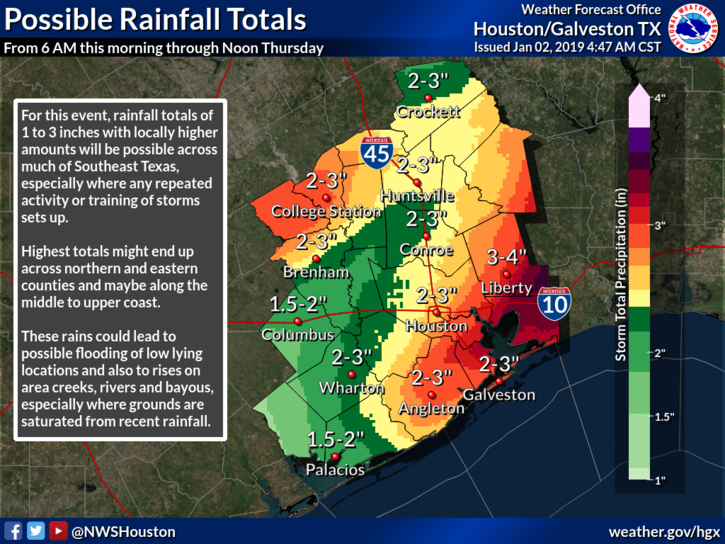 Harris, Montgomery, and surrounding counties have experienced an unusually high amount of rainfall recently. In December of 2018, 7.69 inches of rain fell at the Lake Conroe dam. As a result, SJRA has been releasing since December 7, 2018. To compare, the average rainfall for the month of December between 2014 and 2017 was 3.73 inches.

Anyone interested in monitoring real-time lake information visit SJRA's Contrail System at: https://sanjacinto.onerain.com/home.php.