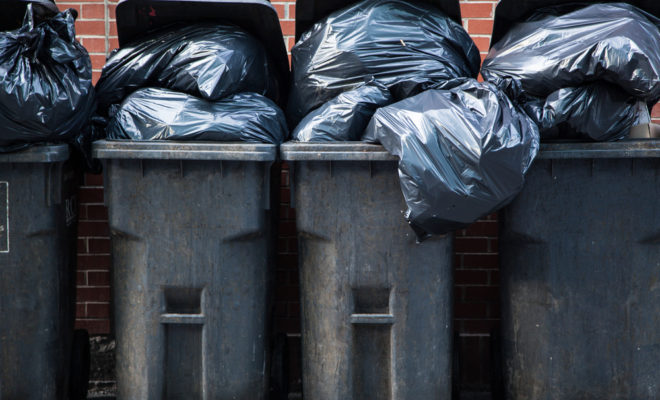 News
Solid Waste Services NOT Impacted by Holiday Weekend
By |
THE WOODLANDS, TX – The Woodlands Township reminds residents that all solid waste services in the community will occur as usual on Labor Day, Monday, September 2, 2019. There will be no interruption or delay of curbside pick-up of trash, recycling, yard trimmings or textile recycling to residents. All subsequent days of the week will be serviced according to the normal schedule.
The Woodlands Recycling Center on Research Forest Drive will be open during regular hours on Wednesday, September 4, 2019, from 4:00 to 7:00 p.m. and Saturday, September 7, 2019, from 9:00 a.m. to 2:00 p.m.
To ensure uninterrupted service, residents are reminded to keep streets clear of parked cars and service vehicles on their pick-up day. Please remind any visitors to keep streets clear of parked cars to prevent blocked streets and missed pickups. Waste Management trucks are large and need clear access in order to service streets. Drivers will not be able to provide service to the street if there is a safety issue or possibility for property damage due to parked vehicles. As a safety reminder, if trash trucks cannot drive down a street, it is very likely that emergency vehicles will have difficulty accessing homes also.
Find more information about trash and recycling services on The Township website at www.thewoodlandstownship-tx.gov/environment. To report missed pick-ups, please call Waste Management Customer Service at 800-800-5804.