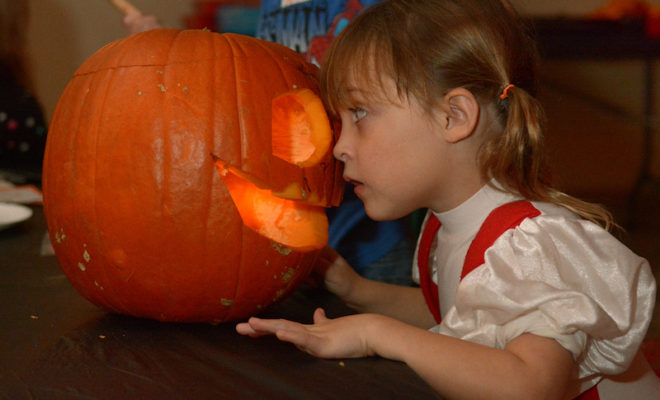 Events
A Spooktacular Halloween Celebration at The Woodlands Children's Museum
By |
THE WOODLANDS, TX – – The Woodlands Children''s Museum has planned a special celebration for young trick-or-treaters this Halloween.
SpookTacular, a day filled with games, entertainment, and prizes,– is geared for children ages 7 and younger. The special event will take place on Halloween Tuesday, October 31 from 10 a.m. to 5 p.m. at 4775 W. Panther Creek Drive, Suite 280. The museum will be open for this event only, and children are encouraged to wear their Halloween costumes.
""During SpookTacular, young children can join activities designed with them in mind,"" said Angela Colton, executive director of the museum. ""Parents can enjoy this special time with their little ones before the evening's trick-or-treating begins.""
Performing during SpookTacular will be Tom''s Fun Band, which presents interactive music for children.
The museum''s Boogie Bash, available for toddlers and children up to 5 years old, will begin at 11 a.m. with a Monster Mash theme. The museum has lined up fingerplays, songs and creative movement activities perfect for Halloween.
Games during SpookTacular will include:
Bone Dig
Monster Truck
Monster Eyes
Creepy Crawly Sensory Play
Pumpkin Ring Toss
Mummy Wrap
Pin the Nose on the Cat
Bean Bag Toss Haunted House
Monster Bowling
Pom Pom Races
Dunkin' Ducks
Pumpkin Shooters
Pin the Bowtie on the Skeleton
In place of trick-or-treat candy at game stations, children will receive trick-or-treat prizes.
Spooktacular guests also will be able to make a Halloween necklace and monster trick-or-treat bags, have their faces painted and pose in the museum's photo booth.
The Woodlands Children's Museum is recommended for ages 7 and under. Children must be accompanied by an adult at all times.
SpookTacular activities are included in the museum's $6 admission for children ages 1 and older. For more information, visit woodlandschildrensmuseum.org or call 281-465-0955.
The Woodlands Children''s Museum is a 501(c)3 nonprofit organization dedicated to educating, empowering and exciting children and their families in lifelong learning and discovery. The Museum also provides multi-ethnic and multicultural experiences encouraging children to celebrate and embrace cultural and global differences and strengthen common bonds. Year-round, hands-on activities – from reading and art to science and magic – are all intended to make a positive difference in the life of a child. woodlandschildrensmuseum.org.
Source: The Woodlands Children's Museum