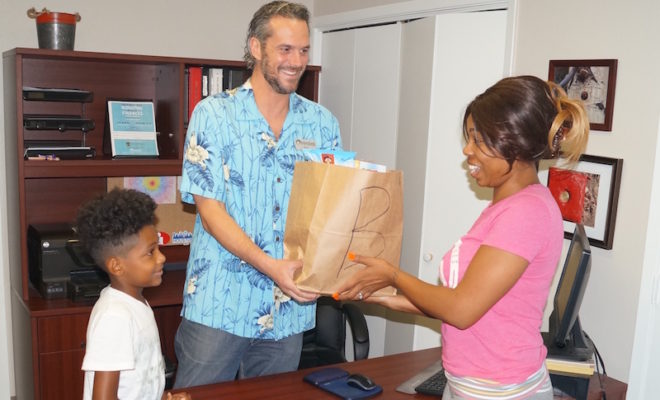 Food & Drink
"Stock the Pantry" Summer Food Drive Launched by Interfaith
By |
Interfaith of The Woodlands kicked off a Luau themed "Stock the Pantry" summer campaign. The campaign encourages the community to coordinate food drives in their neighborhoods, work places and organizations to help ensure Interfaith Food Pantry is well stocked in preparation for the busy summer months ahead.
The Food Pantry serves individuals and families all year long but sees an increase in visitors over the summer. Because the pantry is utilized by so many more residents during this time, the 43-year-old non-profit needs help keeping shelves stocked. This summer alone, Interfaith is expected to serve approximately 8,000 individuals and over 3,000 children. "The summer is a very busy time for us here at Interfaith because meals that children would normally receive at school are now eaten at home, putting added strain on the family budget," said Lucy Gomez, Director of Programs and Services at Interfaith of The Woodlands.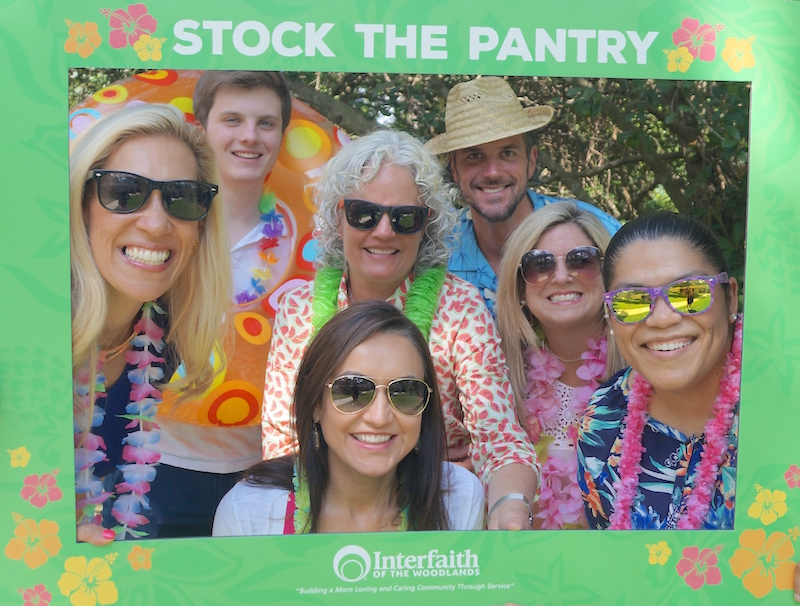 The summer food drive campaign starts June 22nd and runs through August 31st. Volunteers can pick up donation bags at Interfaith to collect non-perishable food items and other household products. Volunteers are encouraged to take selfies in the Stock The Pantry photo booth upon delivering items to Interfaith. "We wanted to create a theme that encourages the community to have fun while giving back to those in need. It is a wonderful way for families, neighbors or colleagues to connect and get involved," said Missy Herndon, President and CEO of Interfaith.
Suggested items to donate include canned foods, macaroni and cheese, crackers, peanut butter, and toilet paper. The full list of items is available on wooodlandsinterfaith.org.
Interfaith of The Woodlands is a non-profit social service agency providing numerous programs and services to meet the needs of The Woodlands and the surrounding area.  For more information on Interfaith's programs and services, or to become a volunteer, please visit:  www.woodlandsinterfaith.org or call 281-367-1230.