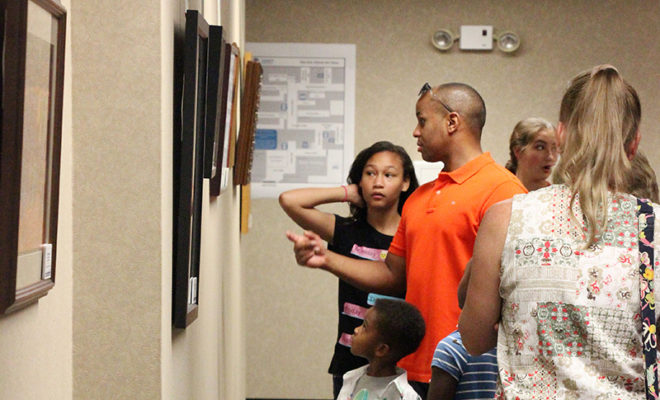 Art & Culture
Student Artwork Featured at Annual District-Wide Art Show
By |
CONROE, TX –  Conroe Independent School District (Conroe ISD) hosted its District-Wide Student Art Show at the Dean L. Sadler Administration Building in Conroe on Saturday, September 15, 2018. The show featured student artwork from each campus highlighting the outstanding visual arts programs in our schools and community.
"Of the over 1,300 submitted artworks, 370 were chosen by a selection committee of art teachers to represent the best of K-12 visual arts in CISD," stated Dr. Robert Horton, Coordinator of Fine Arts. "The CISD District-Wide Student Art Show gives our students a unique opportunity to display their talent and learning for an entire school year. We are grateful to their outstanding teachers for their exemplary work and we appreciate the ongoing support by the Board of Trustees and administration for our Fine Arts program."
Conroe ISD's art program provides a quality, sequential and cumulative learning experience for all students. Student artwork has been featured in numerous periodicals and art books. The art show hosted over 1,000 attendees, including families and members of the community, to preview the exhibit which will be on display until August 2019. For more information on Conroe ISD, visit www.conroeisd.net.