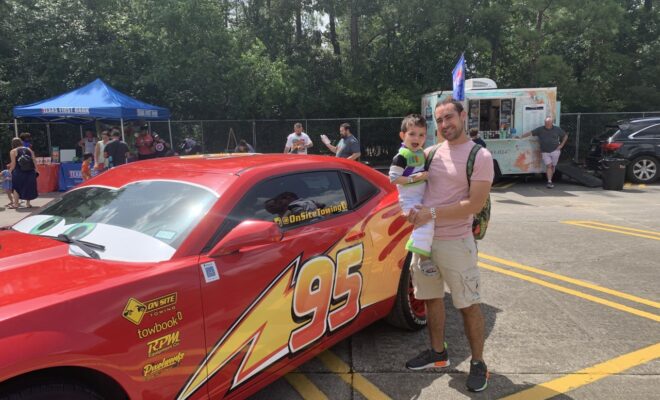 Events
'Summer Sillies' Event Features Lightning McQueen
By |
THE WOODLANDS, TX – Kachow! The Woodlands Children's Museum is saying goodbye to summer and hello to the new school year with its annual Shake Your Summer Sillies Out event, featuring a final visit with the Cars movie characters.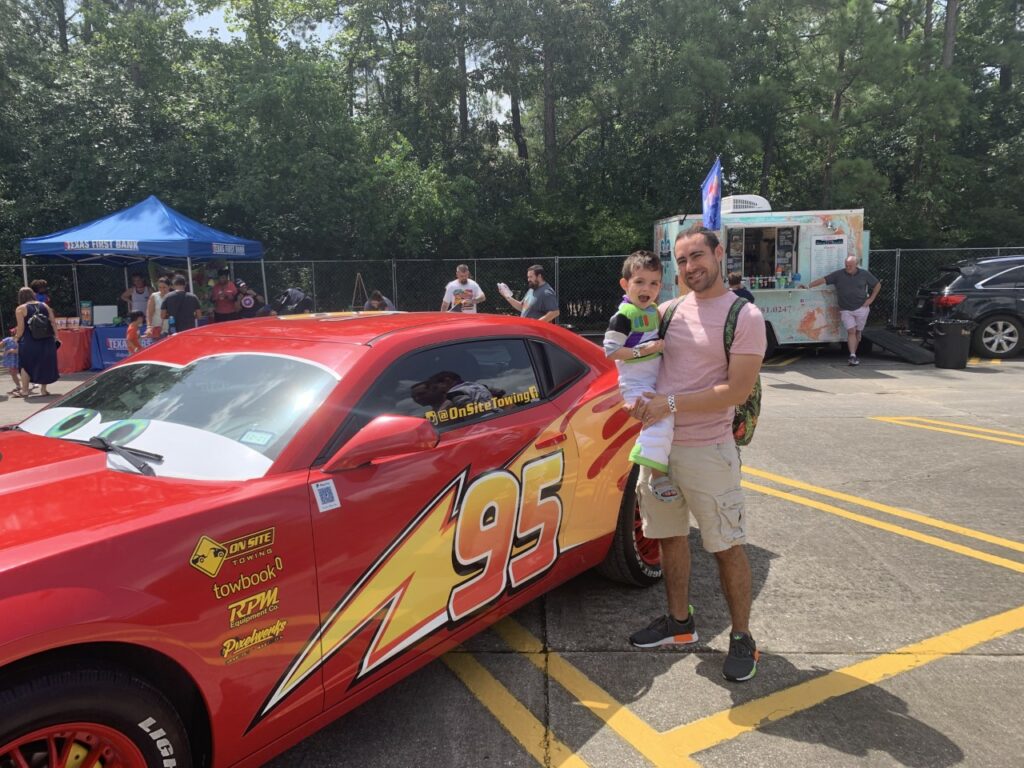 On Saturday, August 7, 2021, museum guests will have an opportunity to get up close for a photo meet and greet with the famous racecar who loves going faster than fast, Lightning McQueen. His trusted tow-truck friend Tow Mater and the Tipping Tractor they met in the pasture will also visit. The replica vehicles will be available at the museum from 10:00am – 3:00pm.
"This summer, we have been delighted to feature the Cars characters at several of our events. Due to their popularity, we are providing them one more time before the end of summer," stated Angela Colton, the museum's Executive Director. "It is truly magical to see a child's excitement when they get to meet – in real life – a television hero."
The annual Shake Your Summer Sillies Out event will also feature the musical talents of Mr. Tom onstage inside the museum, and children will be able to take part in a collaborative car-themed art project in The Muse art bar. Outside, families can stay cool with a delicious snowball available for purchase from Cheri's N'awlins Sneaux Bawls. 
Guests are strongly encouraged to pre-purchase tickets for this popular event at www.woodlandschildrensmuseum.org. If space permits, a very limited number of tickets will be available on a first-come, first-served basis the day of the event. Each ticket will be for a timed session in an effort to provide families with a safe and enjoyable experience. Tickets are $5 for museum members and $10 for non-members. Ticket prices include admission to the museum and a visit with the Cars characters. 
Summer hours for the museum are Tuesdays and Thursday from 10:00 a.m. – 2:00 p.m., and Wednesdays, Fridays, and Saturdays from 10:00 a.m. – 4:00 p.m. The museum is closed on Sundays and Mondays. 
The Woodlands Children's Museum is located in the Panther Creek Village Center at 4775 W. Panther Creek Drive, The Woodlands, Texas 77381. Tickets and additional information can be found at www.woodlandschildrensmuseum.org and by following the museum on Facebook @TheWoodlandsChildrensMuseum and on Instagram and Twitter @TheWoodlandsCM.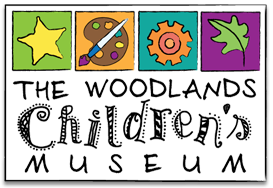 The Woodlands Children's Museum, a 501(c)3 nonprofit organization, was founded out of a desire to meet the community's proven need for a positive environment where children and their families can learn, play, and make special memories throughout the year. At the museum, fun and learning go hand in hand, whether children are creating art, singing along to a musical performance or conducting a science experiment. The museum also has made it a priority to bring children multi-ethnic and multicultural experiences that celebrate cultural and global differences and strengthen common bonds. Programs frequently are delivered in partnership with other nonprofit organizations, always with the goal of making a positive difference in the life of a child. Learn more at www.woodlandschildrensmuseum.org.