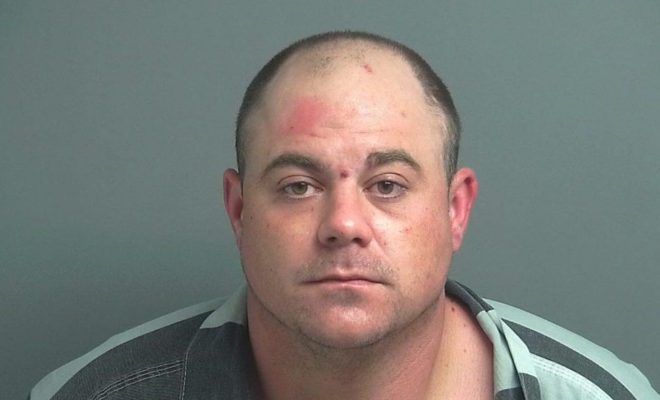 News
Suspect now in custody after Police Officer shooting
By |
MONTGOMERY COUNTY, TX – Just after midnight on March 31, 2018, Raymond Lynch was arrested and brought to the Montgomery County Jail. Lynch was wanted for aggravated assault for the shooting of a Conroe Police Officer on March 27, 2018.
The Montgomery County Sheriff's Office shared the news and thanks stating, "Thank you to our citizens for all the tips and information received and thank you to all of the law enforcement agencies who assisted the Conroe Police Department."
On Tuesday, March 27, 2018 at about 4:10 a.m., Conroe Police Officers stopped a black Lexus passenger car at I.H. 45 Northbound feeder road near Gladstell Street. As the officer appro
ached the window of the vehicle, the driver produced a handgun and began firing at the officer. The officer returned fire. 
The vehicle fled the scene. Read the original news story here
Later that morning, the car was found on fire in the Grangerland area; however, the suspect was still on the run 
and had not been located. The officer was not injured and the Montgomery County Sheriff's Office did not have information about the suspect's condition. 
The Montgomery County Sheriff's Office provided the snapshot of the driver taken from the bodycam and asked for the public's help in locating the suspect.  
Source: Montgomery County Sheriff's Office