Business
Taste of the Town: A Sampling Success
By |
The Woodlands Area Chamber of Commerce's 31st Annual Taste of the Town gave attendees a delicious experience of sampling mouth-watering appetizers, entrees, desserts, pastries, and beverages from some of the area's finest restaurants, caterers, bakeries, deli's and beverage companies. Presented by Planet Lincoln and The Woodlands Convention & Visitors Bureau, the event was held on Thursday, February 9, 2017 at The Woodlands Waterway Marriott Hotel & Convention Center.
Go behind the scenes and take a tour of what happened before the doors opened at 4pm:

A view of Taste of the Town with sampling and activities in full swing:

The "Best of Taste" contest featured local celebrity judges that sampled and scored each booth on their dish. The 2017 Taste of the Town Winners are:
Best Dessert: Sweet Revenge
Best Appetizer: Truluck's
Best Entree: Huti's 5
Taste of the Town also gave back to the community by collecting non-perishable canned food items in partnership with Woodlands Church and distributing to local charities in need.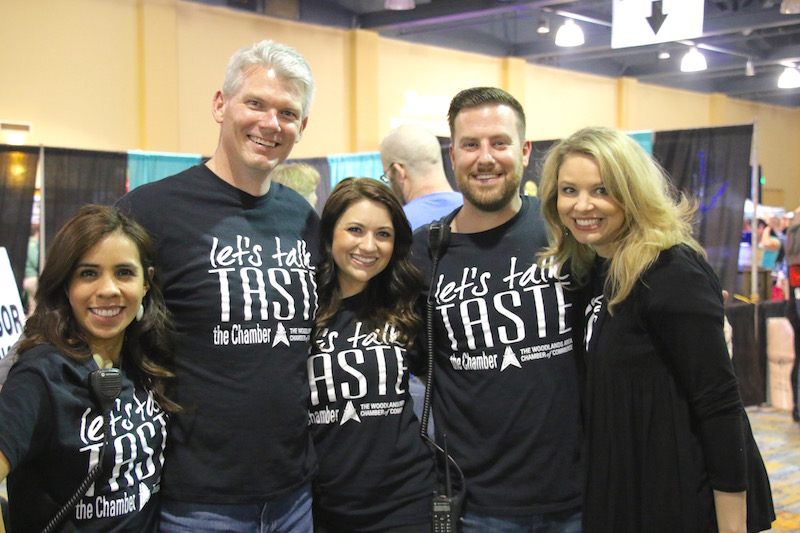 Taste of the Town is produced every year by The Woodlands Area Chamber of Commerce and a team of Chamber volunteers. The Woodlands Area Chamber of Commerce event staff includes Angela Storseth-Cooper, Director of Special Events & Governmental Affairs; Carmen Smiley, Event Coordinator & Lupe Cuellar, Event Coordinator. The Taste of the Town volunteer Team Leader is Russell Kalousek of Link Magazine/ Graphic Design FX and co-Team Leaders are Debbie Kaschik of The Woodlands Young Learners Academy and Dione Booker of Gold's Gym The Woodlands/ Magnolia.
View more photos and videos from the event on the Hello Woodlands Facebook page!

To learn more about this event, visit www.woodlandschamber.org or www.TasteofTheTown.org.