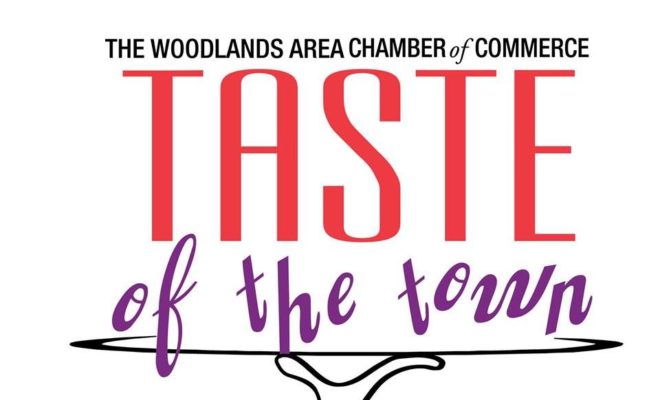 Food & Drink
Taste of the Town to feature 40 local restaurants January 16
By |
Sample the best offerings from nearly 40 local restaurants at Taste of the Town this Thursday, January 16 from 4-9 p.m. at The Woodlands Waterway Marriott!
The Woodlands Area Chamber of Commerce's 34th Annual Taste of the Town will feature unlimited samples from area restaurants, entertainment and a raffle. Restaurants will also compete in the "Best of Taste" competition for titles including Best Appetizer, Best Entrée, Best Dessert and the People's Choice Award.
An adult ticket costs $35 online ($40 at the door) and includes includes two alcoholic drink tickets and unlimited samples, water and soda; a child ticket for ages 5 to 11 costs $20 online ($20 at the door) and includes unlimited samples, water and soda. Tickets for the event can be purchased at TasteOfTheTown.org.
2020 TOTT Restaurants
Avenida Brazil Woodlands
Babin's Seafood House
Benihana
Berryhill Baja Grill
Big Rivers Waterpark
Black Walnut Cafe
Broken Barrel
Clean Juice
Craft Grill
Escalante's Fine Tex-Mex
Goode Company
Goode Company Kitchen & Cantina – The Woodlands
Gringo's Spring
Johnny'S Italian Steakhouse
Killen's Steakhouse
Kirby's Prime Steakhouse – The Woodlands
La Goulue USA
Lakonia Imports
Landry's, Inc.
Mamacita's Houston 45n
Morton's Grille
Natalita's Mexican Restaurant
Nona's Italian Grill
P.F. Chang's
Peli Peli Woodlands
Radunare Italian American Table
Russo's New York Pizzeria The Woodlands
Schilleci's New Orleans Kitchen
Senor Burritos
The Butler House
Conservatory At Alden Bridge
The Toasted Yolk Cafe
The Woodlands Waterway Marriott Hotel & Convention Center
Thistle Draftshop
Woodforest Golf Club
Woodson's Local Tap + Kitchen
Zanti Cucina Italiana
For tickets or to sign up as a vendor, visit www.tasteofthetown.org.
2020 TOTT Judges
Metta Marie Archilla-Ishida is a published Food Blogger (Cypress Lifestyle), contributor to PinPointe Magazine and a Founder of On Metta's Fork and the Cypress Area Eats Facebook groups and pages. Metta is an avid supporter of local restaurants to Cypress and the surrounding areas and can often be found venturing to the Montgomery County (Woodlands/Spring) areas in search of the best food experiences. Most recently, Metta has partnered up with Liz Power of Old 300 Ranch, incarnating "The Hen House", a one-of-a-kind interactive Farm to Table dining experience where patrons are connected through Food and Fellowship. Metta is also the originating Founder of an annual charitable movement supporting Cy-Fair Helping Hands in combating the hungry and homeless in Cypress, Texas
Shane McAuliffe – host of The Texas Bucket List, his show is dedicated to everything you have to see, do, and experience in the Lone Star State and a few things every Texan should venture out to try. Shane grew up in Round Rock, Texas and spent over a decade at television stations across the state of Texas. After honing his storytelling abilities, Shane followed his dream of being the next Charles Kuralt, Ray Miller, Ron Stone, and Bob Phillips by creating The Texas Bucket List.
Nick Rama food writer, contributor of Hello Woodlands and Link Local, and shares his restaurant experiences on Nick's Local Eats and TX BBQ, Burgers and Brew Facebook pages. Nick enjoys helping the small business owner, supporting his community with fundraising for food banks and community causes, and plans tasting events soft openings and pop up with locally owned mom & pop restaurants and Chefs. Nick's father (Kay Rama) was a proud member of The Woodlands Chamber for over 25 years. Nick's Local Eats / TX BBQ, Burgers and Brew is also on Instagram, Twitter and YouTube. Check out his newest page Let's Brunch by Nick's Local Eats.
Food and travel writer Francine Spiering loves to discover, first hand, where her food comes from. She has explored the local food scene from various local farms, to various local tables. As the editor and contributor of Edible Houston, board member of Slow Food Houston and member of Foodways Texas, she is committed to the city's local community and actively promotes the regional gastronomy through her work. Francine is the author of recently launched Houston Cooks. Published by Canadian publisher Figure1 in their award-winning City Cooks series, Houston Cooks celebrates the city's vibrant dining scene by featuring the stories and signature recipes of 40 of the city's favorite chefs.
Kerry Stessel and his wife are the culinary powerhouses behind the gourmet hot sauce company Hot Line Pepper Products LLC. Starting the company in 2010 with four gourmet sauces, the company has grown and is now in many retail stores, restaurants, and food service distributors including nationwide deals of approximately 2,400 stores. Hot Line Pepper Products offers Texas made gourmet hot sauces from mild to extreme. They currently have seven sauces on the market, all of which are Gluten-free, preservative-free, and contain no added sugars, sweeteners or dyes. Kerry's focus on quality and flavor is what has won him several awards for his sauces as well as a legion of fans.
Advertisement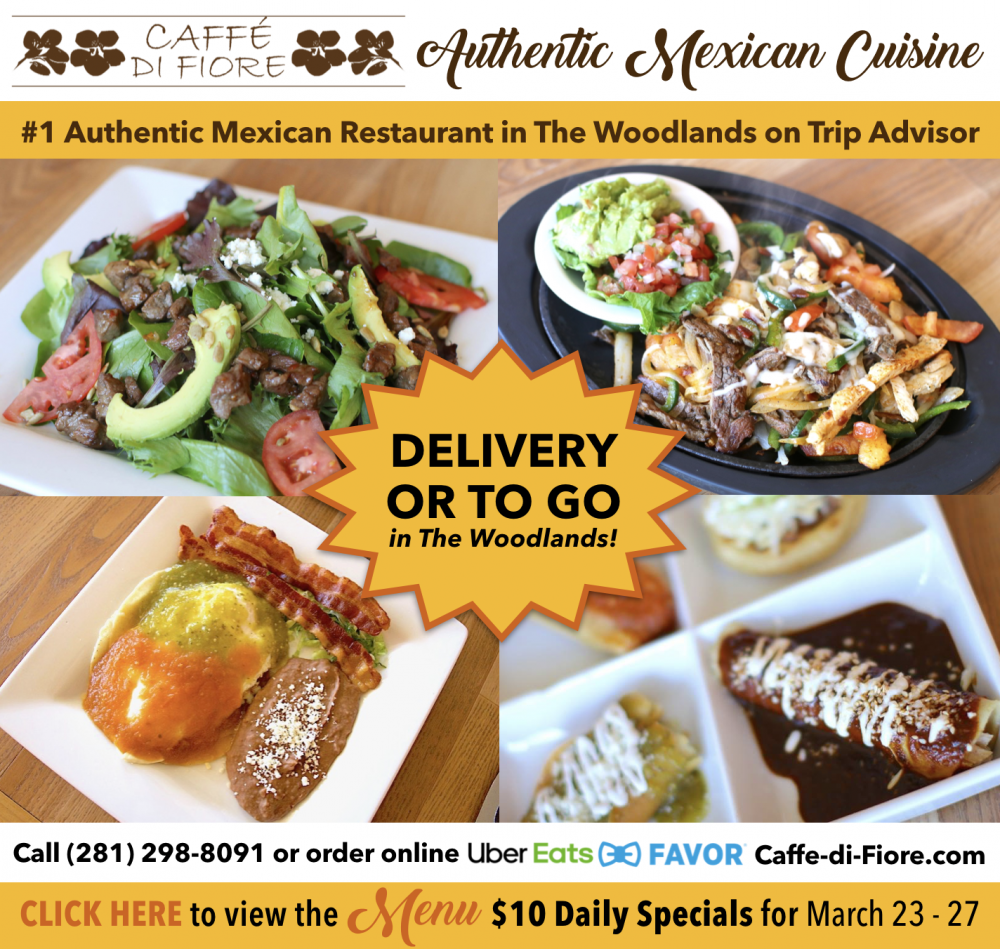 Taste of the Town 2020 will be held on Thursday, January 16th at The Woodlands Waterway Marriott Hotel & Convention Center from 4-9 p.m. To purchase tickets and to learn more visit www.tasteofthetown.org.