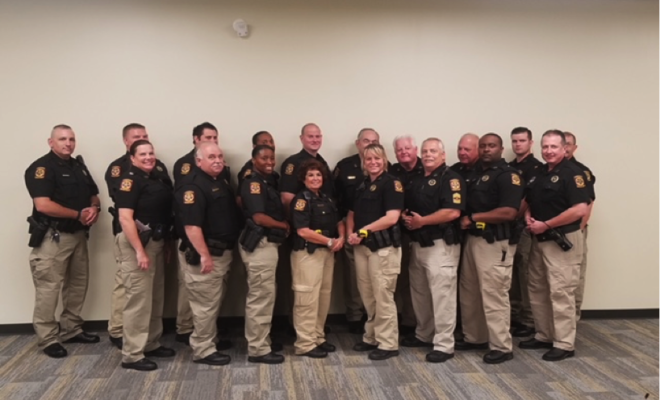 News
Ten New Deputies added for Magnolia ISD
By |
MAGNOLIA, TX – Parents and students in Magnolia ISD will see some new faces around campus this year.
During the 2018 summer break the Magnolia Independent School and District along with the Montgomery County Pct. 5 Constable's office teamed up to add an additional 10 deputies to the current staff of eight School Resource officers that provide safety and security to Magnolia ISD.
With the addition of these ten deputies, Magnolia ISD is the first in the state to provide a School Resource Officer for every school in the district. From elementary to High School Montgomery County Pct. 5 Constables will have officers on campus to help with any security needs.
"I believe that Magnolia Independent School Board has set the bar in Texas for school safety and that other Districts will be modeling their School Resource Officer Programs after ours" says Chief Chris Jones.
Constable David Hill wishes that all parents, students and faculty at Magnolia ISD have a great 2018-2019 school year and feels that we are blessed to have a great school board that sees the safety and security of our students as a major priority.
Source: Chief Chris Jones, Montgomery County Pct. 5 Constables Office