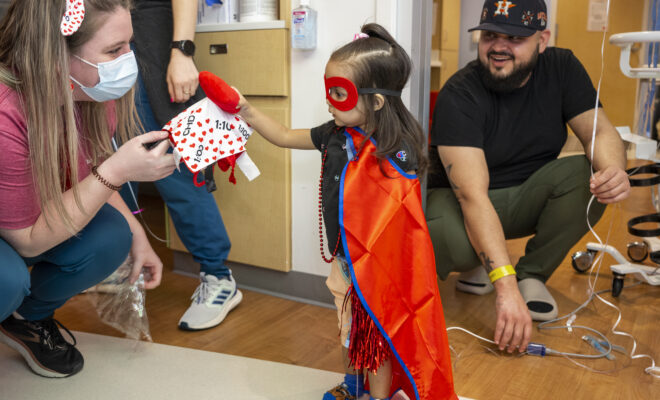 Photo Credit: Texas Children's Heart Center
Health
Texas Children's Heart Center Parade Features Dogs & Superheroes
By |
Dogs, superheroes, and adorable babies celebrated the start of American Heart Month at Texas Children's Heart Center.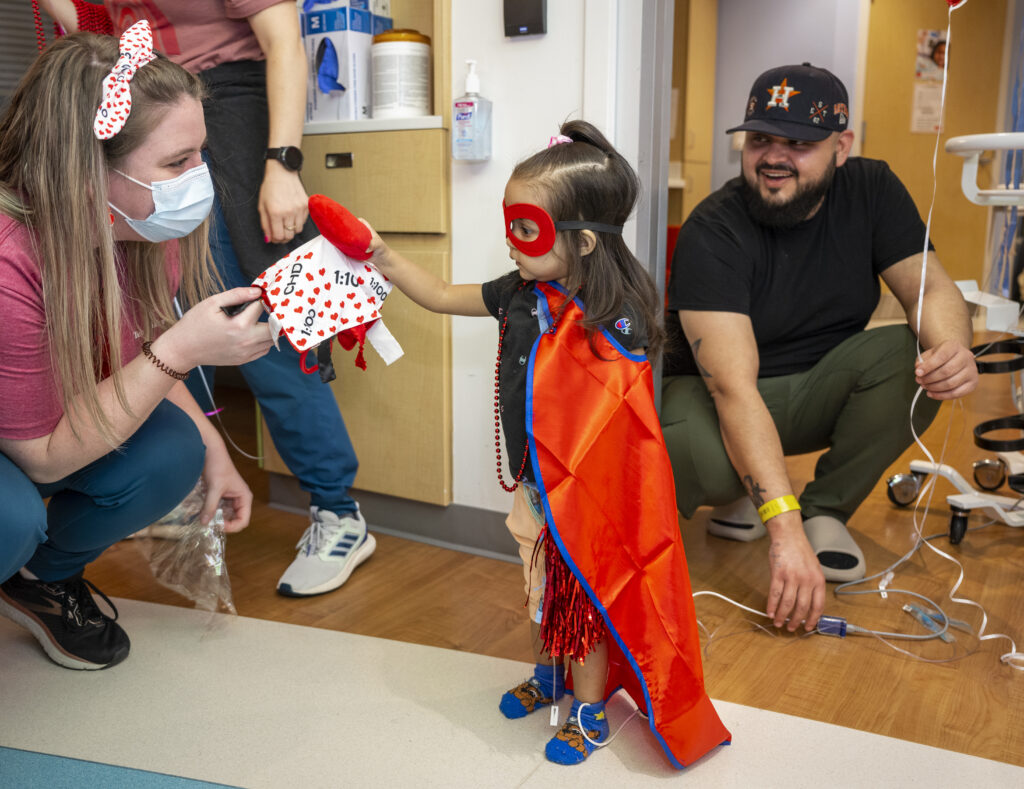 Touching moments included:
Donned in superhero masks and capes, our bravest little heart warriors kicked off American Heart Month in style with a parade on the hospital floor where our patients are being cared with tons of love.
Patients in the Texas Children's Heart Center celebrated with a parade led by the Child Life and Creative Arts teams, who passed out lots of heart-themed goodies including special heart lovies for the tiniest of our patients.
Our beloved therapy dog, Bailey, went door to door asking each patient to be her valentine.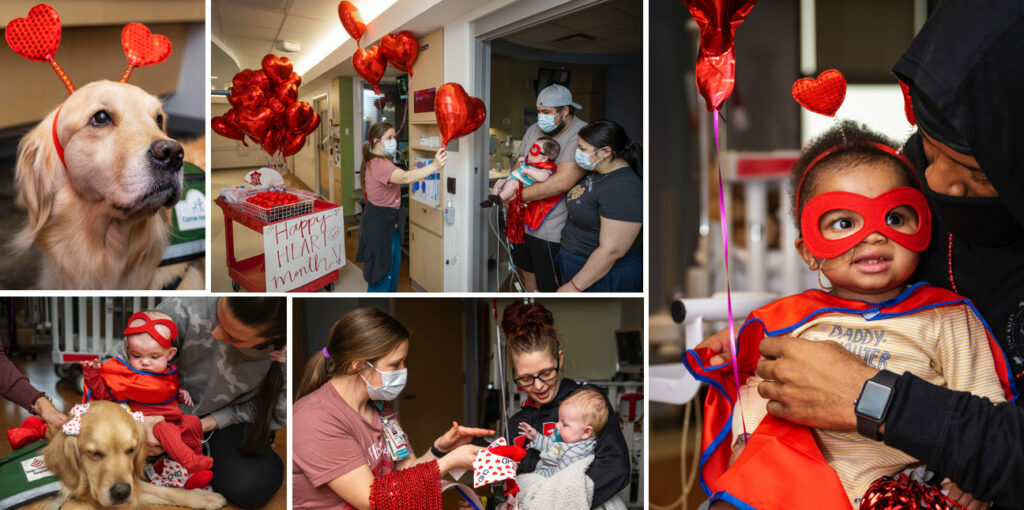 At Texas Children's, we're honored to care for the most complex heart patients, giving children a second chance at life.
The Texas Children's Heart Center is ranked #1 in the nation for pediatric cardiology and heart surgery by U.S. News and World Report. The Heart Center sees more than 23,000 patients and performs more than 800 surgeries annually. Patients travel from around the country and the world to be cared for here in Houston at the nation's best cardiac care center for kids.