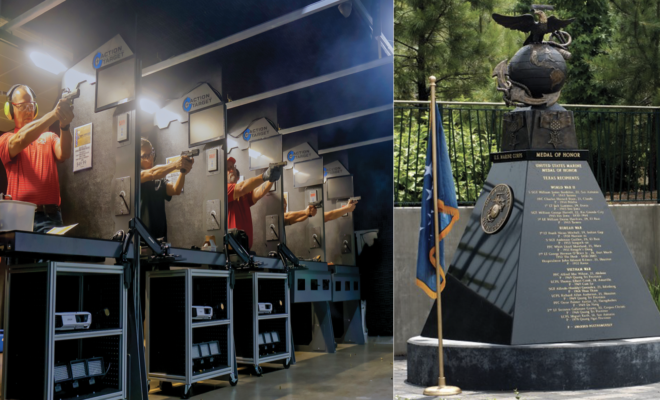 Events
Texas Marine Medal of Honor Fund Hosts Marksmanship Challenge Benefiting Combined Arms
By |
THE WOODLANDS, TX – The Texas Marine Medal of Honor Fund's 3rd Annual Marksmanship Challenge has announced a new date. Postponed due to the COVID-19 pandemic, the 2021 Marksmanship Challenge will be held on Sunday, June 6th at Saddle River Range located at 4280 FM 1488 in Conroe, TX. The shooting event will feature US Marine expert pistol shooters, a catered dinner, a raffle you don't want to miss, and prizes will be awarded.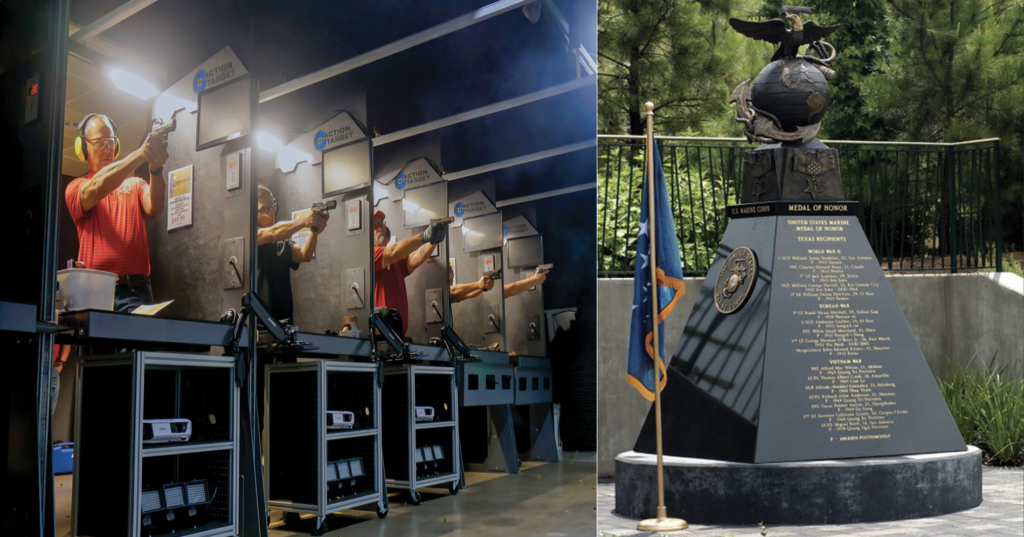 To learn more about the Marksmanship Challenge and to purchase your tickets, visit bidpal.net/marx2021. Individual, corporate, and in-kind sponsorships are available with proceeds benefiting Combined Arms.
The Texas Marine Medal of Honor Fund is an all-volunteer 501(c)3 non-profit organization dedicated to honoring the acts of heroism and sacrifice of the 17 Marine and Navy Corpsman Medal of Honor recipients who were born or enlisted in the State of Texas. The Monument was placed in Town Green Park in The Woodlands, Texas in 2007 following years of planning and effort by members of the Fund. A portion of the funds raised at the Marksmanship Event is allocated for the ongoing maintenance and care of the Monument. For more information on the Texas Marine Medal of Honor Fund or the establishment of the monument in Town Green Park, contact Shannon Wilson at 281-367-5757.
Combined Arms, an innovative collaboration of veteran-serving organizations, is merging cutting-edge tech platforms with public, private, and corporate programs to accelerate veteran impact in their communities. Combined Arms serves as a collaborative pipeline for transitioning veterans, and their families, offering access to 100+ member organizations offering over 500 resources. Through the Combined Arms intake pipeline, the veteran's specific needs are sorted, prioritized, and assigned to the member organization(s) best equipped to offer the right assistance and those organizations can immediately begin to collaborate with one another to provide comprehensive wrap-around services, if necessary.
Combined Arms proudly serves the 300,000+ veterans in the Greater Houston Area; including the 50,000+ veterans who call Montgomery County home. To learn more about Combined Arms, please visit www.combinedarms.us. For more information about the Marksmanship Challenge, please contact Jennifer Brown at jbrown@combinedarms.us.